Best warmth in the series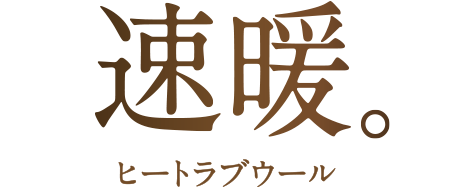 With high moisture absorption and heat retention,
The unique fiber made from merino wool not only keeps you warm, but also keeps you warm by preventing sweat chills.
Because it uses natural fibers, it can be worn comfortably even on sensitive skin.
There are 6 types of HEATRUB.
From winter sports to everyday cold protection,
You can choose according to the scene.
Warmth on a different level

The level of warmth and texture is different compared to the products of major apparel manufacturers. Chemical fibers often irritate my skin, but this does not occur at all. However, since the price is high, I would like to use products from major apparel manufacturers for golf.
I chose wool. I think that a feeling of usual size is all right. The cuffs are short, but it's for golf, so it doesn't matter. The price may be a little high, but is it worth it? Most comfortable. Pretty warm. Excellent elasticity. Perfect.
Bought for winter golf rounds. It's not too thick, not too thin, and it's comfortable to wear. I like it.
The fabric is a hybrid of merino wool, a natural hygroscopic heat-generating fiber that keeps you warm and warm from the moment you put it on, and a unique synthetic fiber. It is warmer than HEATRUB. The heat generation temperature difference is +4°C compared to general winter underwear, and about 2°C compared to conventional heat labs. After that, you can wear it comfortably without the temperature dropping too much.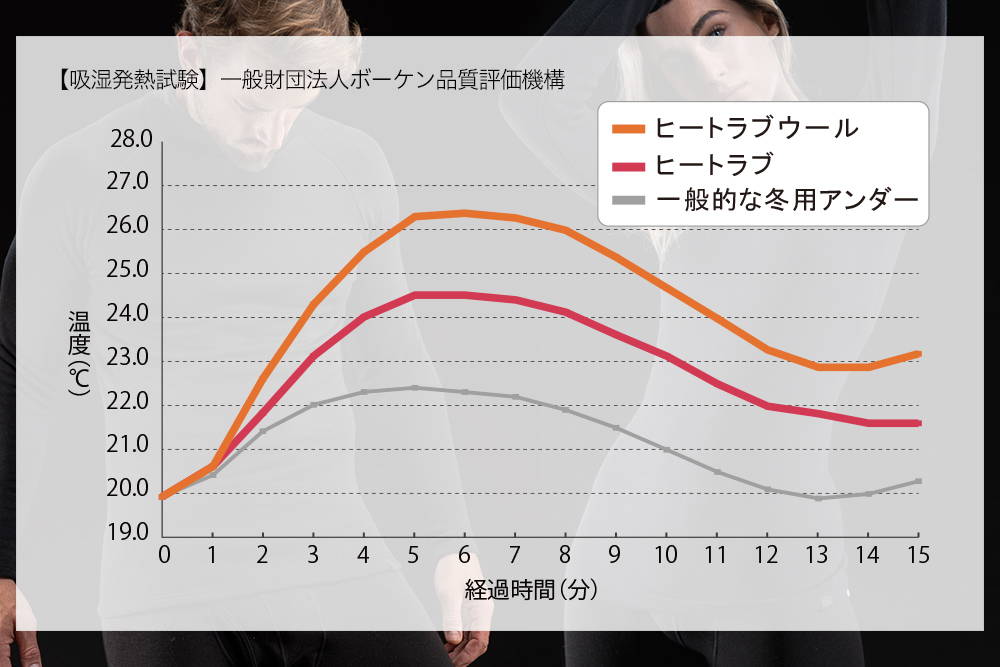 Merino wool's excellent humidity control function is further treated to absorb sweat and dry quickly to keep sweat out. Absorbs and evaporates sweat from exercise, keeping your skin dry at all times.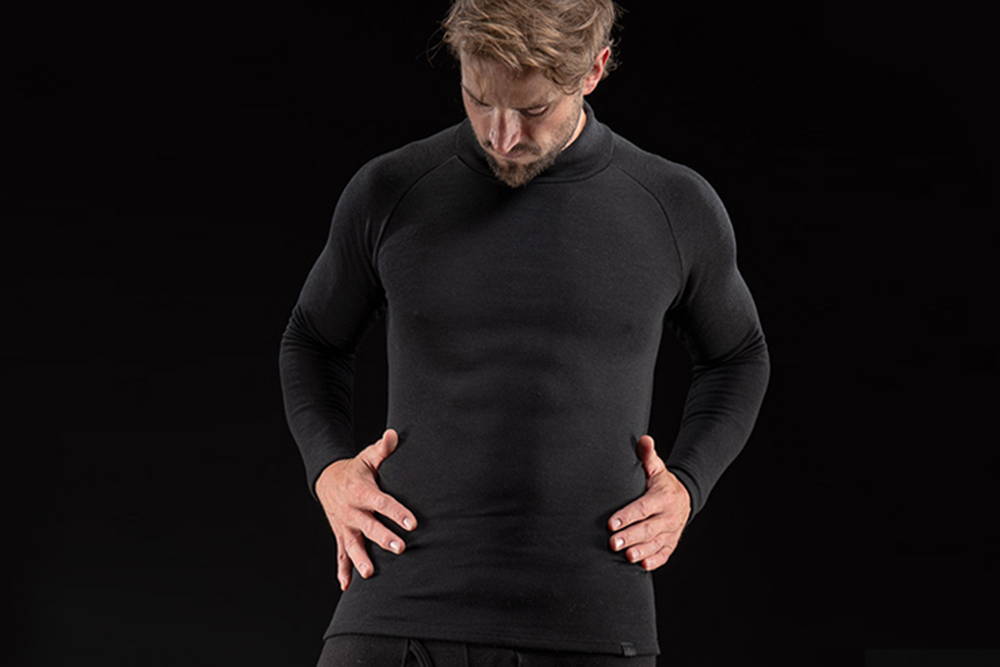 Originally, merino wool fibers are resistant to germs, but merino wool has been processed to further strengthen its antibacterial and deodorant properties, minimizing the generation of odors.
Merino wool is a material that is difficult to wash, but by combining it with our own synthetic fibers, it is resistant to washing and can always be worn clean. Please wash by hand or in the washing machine after using a net. Never use chlorine bleach.