Keeps you dry and comfortable all the time.
Seamless, 500% stretchable and stress-free
Warp-knit base layer for lightweight comfort
I sweat quite a bit, so the surface of the T-shirt and bike jersey I was wearing was so wet that the sweat dripped off, but the inside was smoother than it looked, and it didn't feel sticky, so it was comfortable. I was able to wear The layer itself is dry and doesn't get too wet, so if you wipe off the sweat from the top of the T-shirt or bike jersey with a towel, it will be dry and you can prevent the sweat from getting cold. It seems that you can expect an effect even if you wear it in the mountains.
triathlon instructor
Fumiya Hirata
After graduating from university, he started triathlon and mainly participated in the Ironman series. Currently, he holds triathlon instruction and practice sessions mainly for beginners. Ironman distance (3.9k swim/180k bike/42k run) Best time 9:09:51 (Ironman Langkawi 2000) Best finish at Ironman Hawaii 55th overall
You want to avoid contact with the skin and cold sweat as much as possible during trail running, which involves vigorous movement. DRY WEAVE is much more comfortable. Light and soft yet dry. No need to worry about getting cold. I don't feel sweat cold. A cool and comfortable piece that absorbs sweat and dries quickly. In addition, antibacterial and deodorizing treatment eliminates discomfort. Much more comfortable. DRY WEAVE keeps you in the best condition. Spring and summer this year. It looks like it's going to be a must-have piece! !
trail writer/producer/
Kenji Okuyama
After working as an editor at a publishing company, he became a freelance writer. In order to make trail running more accessible, he moved to Sagamihara City and became a staff member of nine races a year, including the Kitatanzawa 12-hour mountain endurance race. A member of the Kanagawa Mountaineering Association.
I wore it for trail running, but I was surprised at how light and comfortable it was. With conventional innerwear, I could feel the pressure on my chest and back, but the feeling of gently wrapping my whole body is very comfortable. There was no friction or stickiness from the T-shirt, and I felt cool even after sweating. I think that it is also suitable for use in high temperatures in the middle of summer.
athlete
Yuji Miura
A high school physics teacher, he has participated in the Hawaii Triathlon Ironman Race, Ski Orienteering World Championships, and Mountain Ski World Championships. Currently, he is active in mountain ski races and trail runs in Hokkaido, and has won seven consecutive Asian Cup Korean mountain ski races.
I tried wearing it firmly during the nighttime 30km run and daytime training. At night in Fukushima Prefecture, the temperature in the mountainous areas is still cold at 3°C, and wearing innerwear will help keep you warm. Also, I didn't feel cold. In the trail running race, there is a difference in temperature between the field conditions in the race development, so I feel that it is a necessary item! The tightening is just right for me!
mountain player
Takamichi Mafune
(Mafune Takamichi) I challenged the full marathon when I was in college, and ran in 2 hours and 26 minutes in my third year. After graduating from university, he encountered the national athletics mountain race (vertical running). When traversing was abolished from the national polity, it shifted to trail running. While working as a university employee, he enthusiastically engages in mountain sports activities that take advantage of the magnificent natural environment of Fukushima Prefecture in all seasons, such as trail running in the spring, summer and autumn, and cross-country skiing and snowshoeing in the winter. As "Mountain Player", he continues to transmit mountain life.
Dryweave's performance really comes into its own when you start exercising. By the time you sweat a little and your body is ready to move, you will feel like it will follow your movements. Even when I feel like I'm getting sweaty, it doesn't feel sticky. It reacts to the state of your body and removes the annoyance of the environment at that time, so it is easier to concentrate on what is in front of you. Regardless of whether it's hot or cold, I thought it would be a reliable piece of clothing in a variety of environments.
nordic skier
Yoshito Watanabe
Nordic skier. Younger brother of Sochi Olympic normal hill silver medalist Akito Watanabe. Participated in the World Cup from 2021. In 2010, he won the National High School Selection Ski Championships, the National Athletic Meet (Boys Group), and the All Japan Junior Ski Championships. Placed 8th in the 2011 World Cup in Austria and 3rd in the 2013 World Cup in Norway. Good at jumping. At the 2014 Sochi Winter Olympics, won 15th on the normal hill, 35th on the large hill, and 5th on the large hill team (Akito Watabe, Hideaki Nagai, Zento Watabe, and Yusuke Minato).
In the summer, athletes wear protectors and long-sleeved clothing during competitions, so the heat increases fatigue and delays recovery. You can feel cool even in such harsh conditions, and the quick-drying properties do not overcool your warm body. The smooth texture does not feel sticky and reduces stress.
mountain bike rider
Naoki Idegawa
At the age of 12, he entered his first cross-country race, and competed in both cross-country and downhill until the age of 15. At the age of 16, he focused on downhill and won the All Japan Championship that year. He still holds the youngest record. Since 2001, he has belonged to the World Cup team Global Racing, and after working mainly overseas for two years, he joined the team from the launch of HONDA RACING. Won the national championship two years in a row. While still active in racing, he is active in various places to develop young athletes and spread MTB.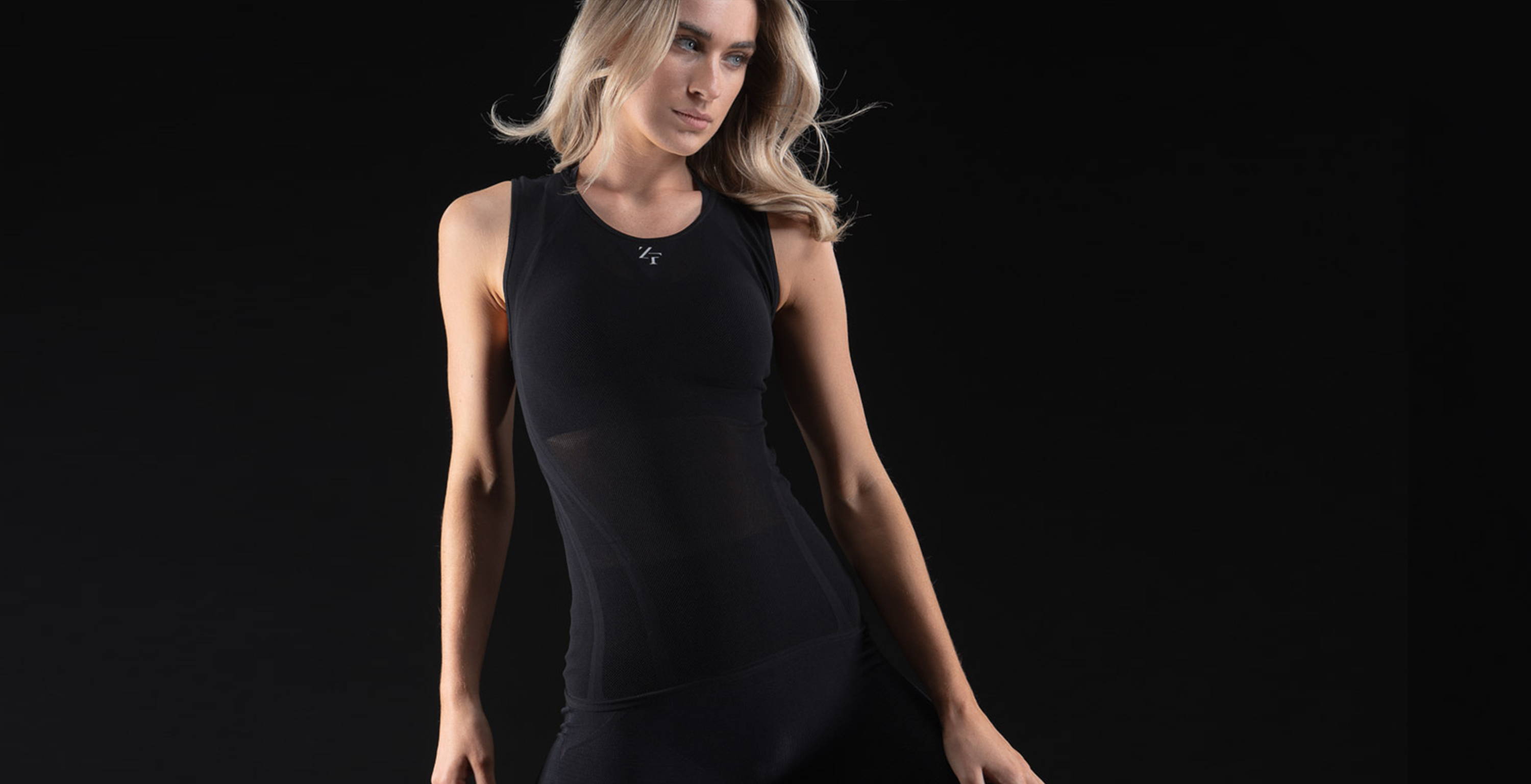 The mesh structure optimized for each part of the body provides a dry effect. It quickly absorbs sweat and moisture and wicks it away from the garment to keep you dry.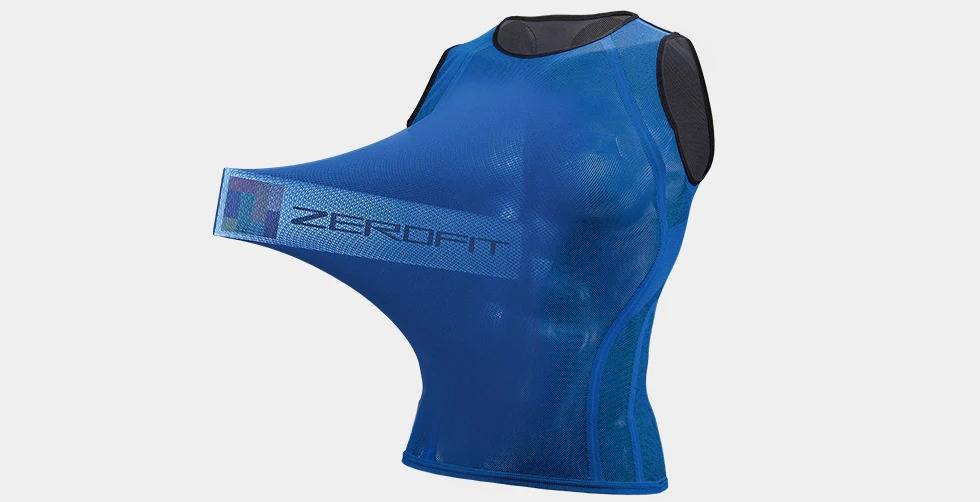 Elasticity of up to 500% reduces tightness and pressure. No matter how much you move, it holds your body without stress and supports your performance.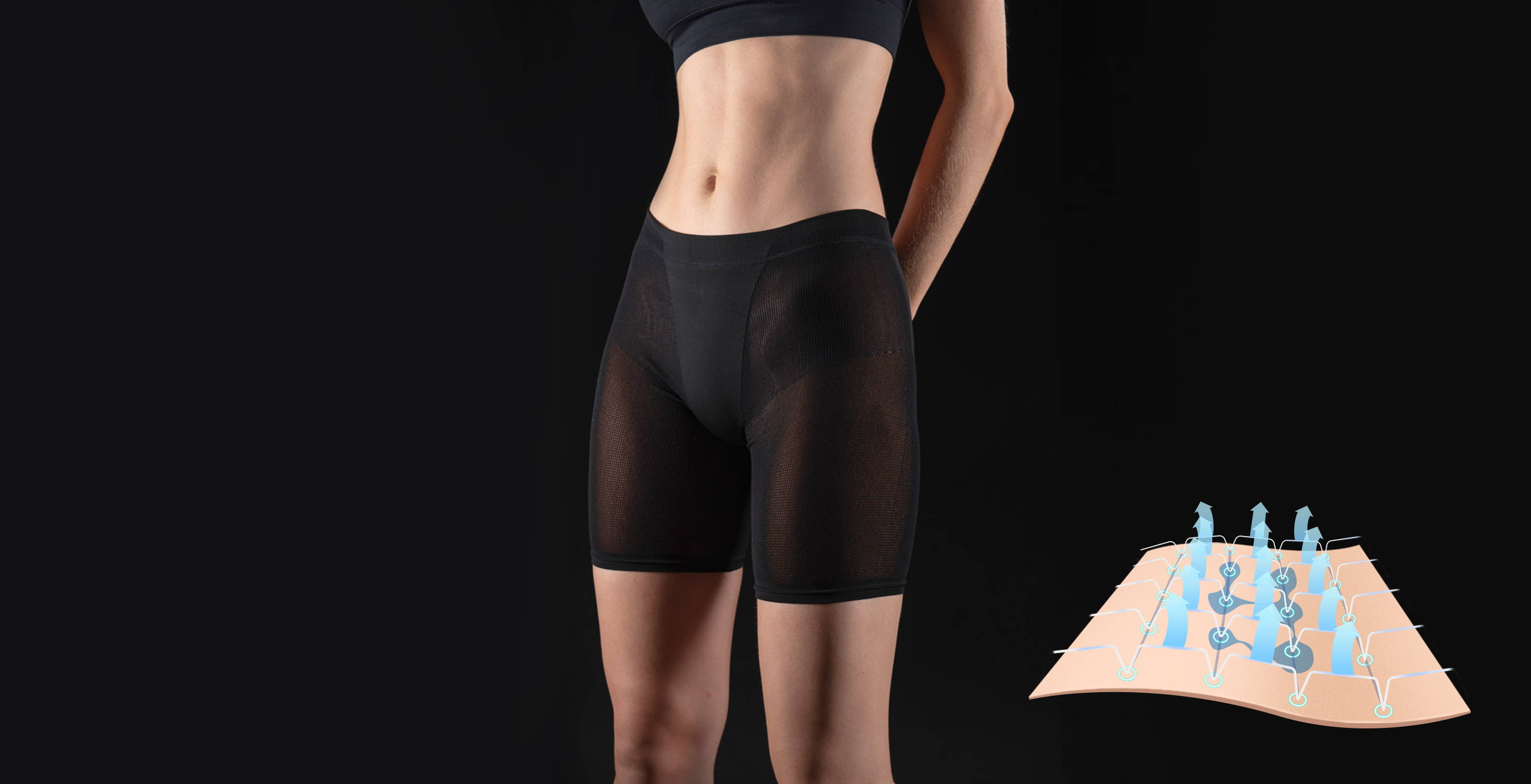 Due to its excellent elasticity, it absorbs sweat and dries quickly without any gaps, and exhibits a high evaporative heat effect, making it cool and comfortable to wear.

Antibacterial deodorant "Polygiene®"
"Polygiene®" from Sweden. In fact, the cause of odor is not the sweat itself, but the bacteria that breed in the fibers that contain sweat. "Polygiene®" completely suppresses this occurrence with a unique technology that utilizes silver ions. The feature is that the effect lasts even after washing, and it has excellent antibacterial and deodorizing functions.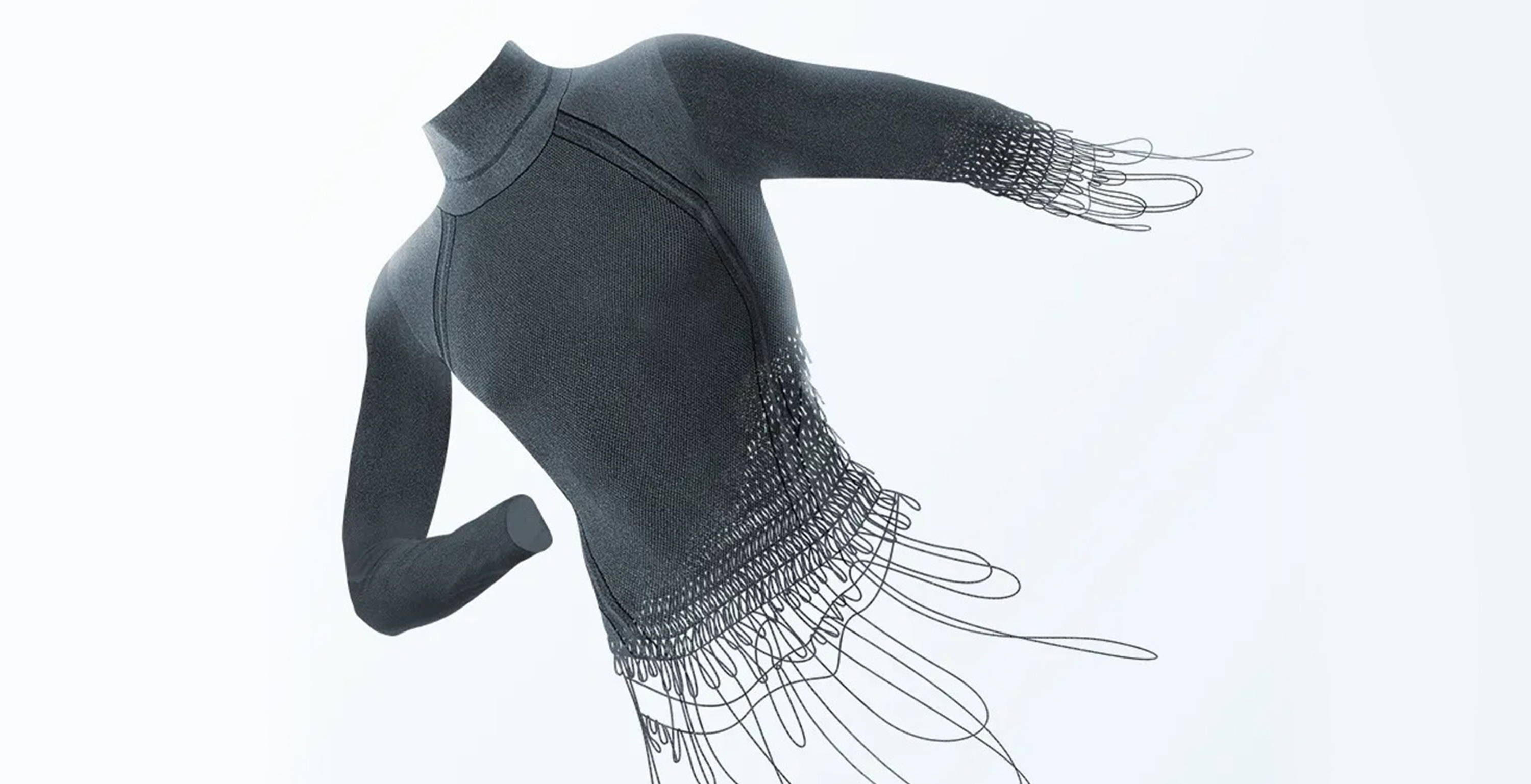 Zero fit is a warp knitting
With our unique knitting technology, instead of splicing fabrics together, fibers are knitted into a complex shape and integrated seamlessly. Realizes a seamless and functional design that does not stress the skin or movement.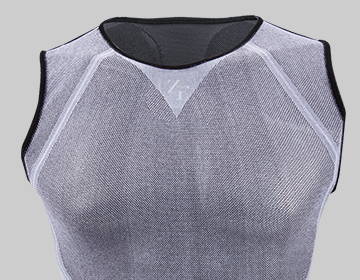 The highly elastic mesh structure does not constrict and holds the body tightly.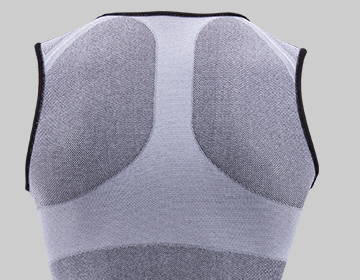 The reverse Y-shaped support on the back pulls the shoulder blades together and supports movement around the shoulders.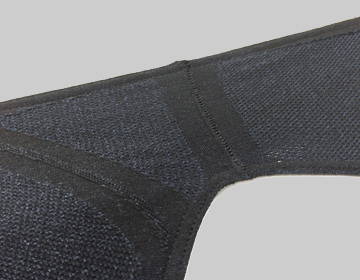 By flattening the inside that touches the skin, the neck, shoulders and arms fit without stress.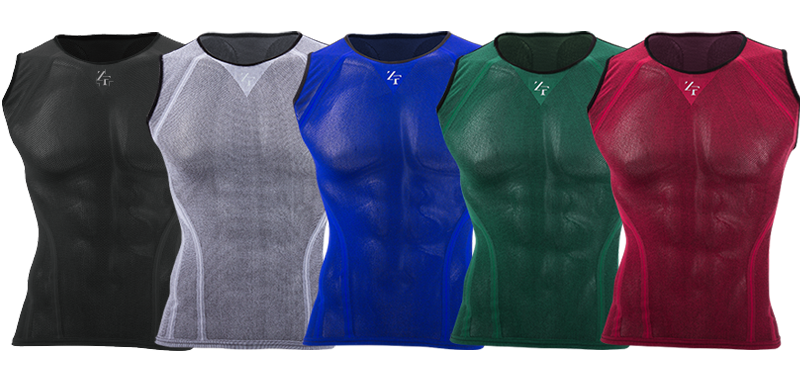 Color: Black, Gray, Blue, Green, Red Size: SM, ML (unisex size)
Price: 5500 yen (tax included)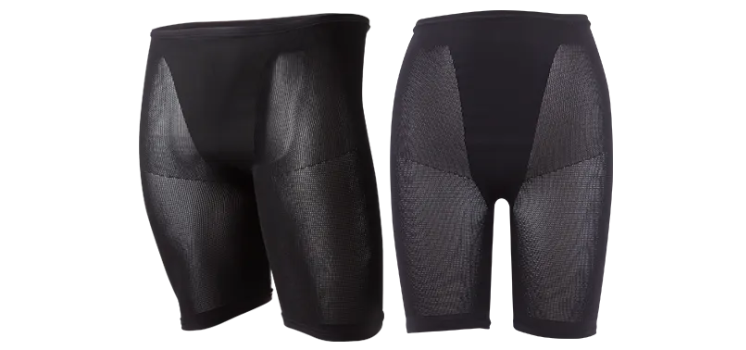 Color: Black Size: SM/ML (unisex size)
Price: 4950 yen (tax included)