Standard of functional socks
No stuffiness, no smell, no stress
Separate left and right arch support that tightens the arch of the foot,
Air ventilation that suppresses stuffiness and keeps the inside of the shoes fresh,
Antibacterial and deodorant Polygiene processing.
It is a support gear with many functions from the toe to the details.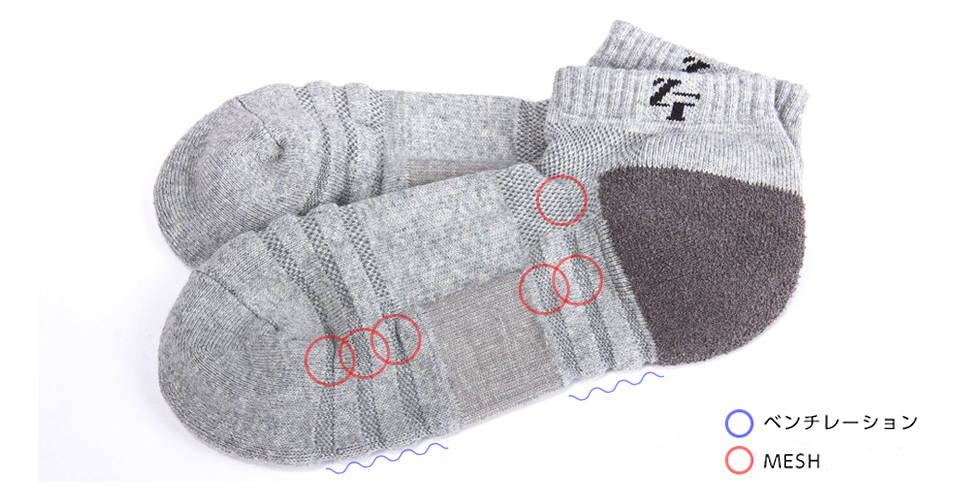 Partially placed mesh to ensure ventilation. Allows for natural bending and stretching. In addition, the unique groove-shaped concave-convex structure (air ventilation) creates ventilation inside the shoe, suppressing stuffiness and keeping it fresh. It also has a massage effect and helps reduce fatigue.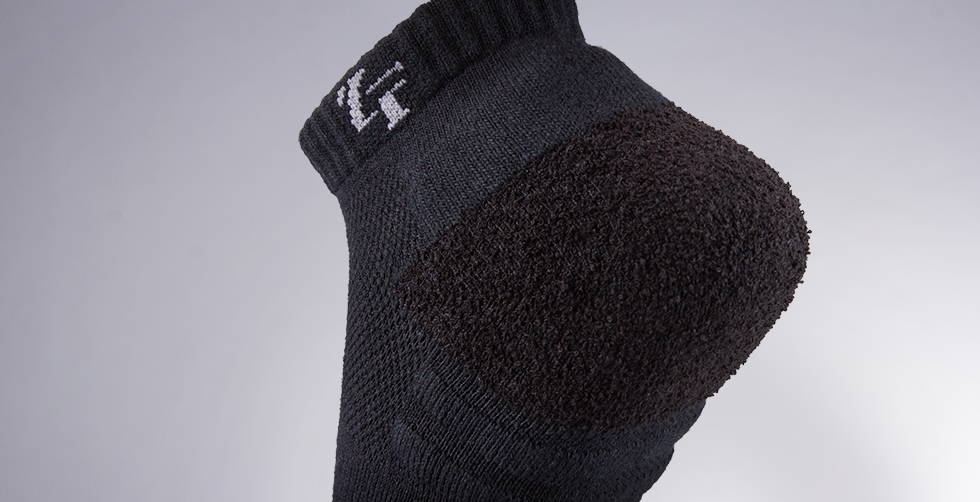 The highly elastic cushion structure that holds the heel reduces the burden on the legs and maintains the ideal posture for sports.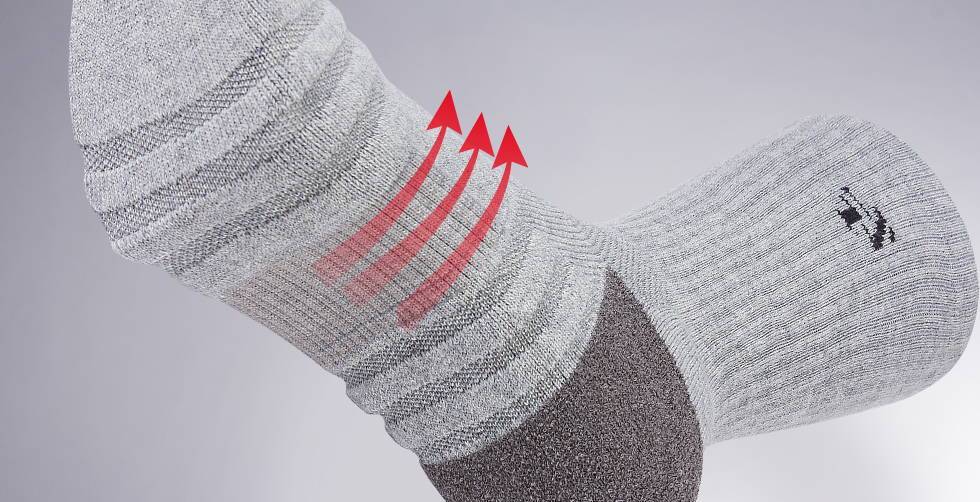 Left and right search support
Tighten the arch of the arch of the foot (strong pressure on the inside) to suppress muscle slackness that causes fatigue. Separate left and right design. *There are "L" and "R" notations on the opening.
Graduated compression design from ankle to calf. Prevents lactic acid buildup and reduces fatigue after exercise. *Middle cut only

Antibacterial deodorant "Polygiene®"
"Polygiene®" from Sweden. In fact, the cause of odor is not the sweat itself, but the bacteria that breed in the fibers that contain sweat. "Polygiene®" completely suppresses this occurrence with a unique technology that utilizes silver ions. The feature is that the effect lasts even after washing, and it has excellent antibacterial and deodorizing functions.


Hyogo Prefecture's socks have a history of over 100 years, mainly in Kakogawa. After the period of high economic growth, the production volume decreased sharply due to being overwhelmed by socks made overseas. However, in the field of socks, where the original texture, comfort and durability of socks are strictly required, socks made in Hyogo Prefecture are recognized around the world for their high quality. Zero-fit functional socks are supported by the skilled hand work of craftsmen.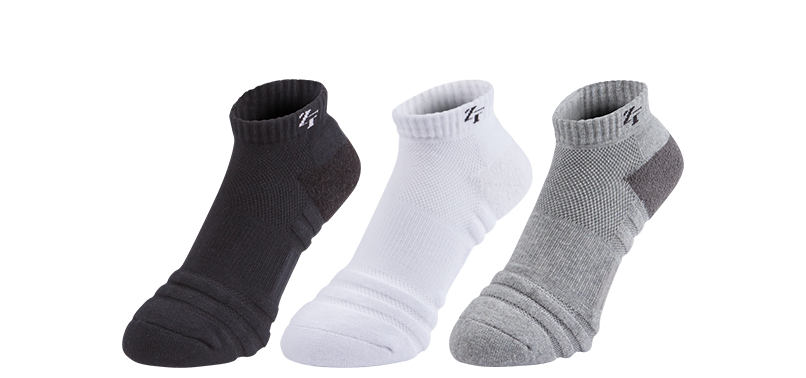 Color: Black, White, Gray Size: S, M, L (unisex size)
Price: 1320 yen (tax included)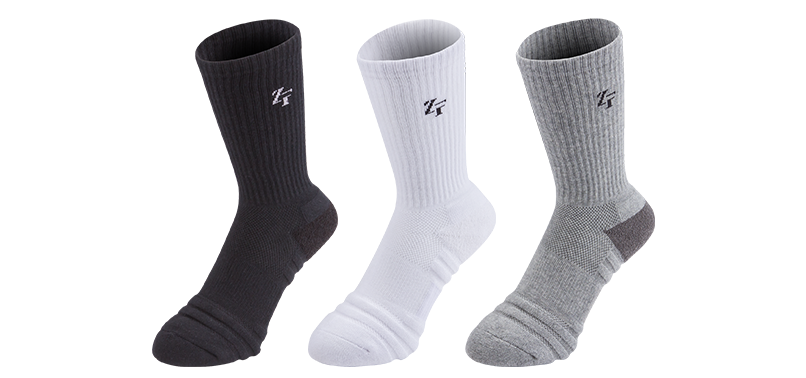 Color: Black, White, Gray Size: S, M, L (unisex size)
Price: 1760 yen (tax included)
This product is made in Japan from yarn to dyeing, knitting, and sewing.