Keep your fighting body cool
Quickly absorbs and diffuses sweat to keep you dry.
Proprietary polypropylene raised structure,
Retains heat without escaping body heat.
There is no other inner that has such high elasticity and a sense of close contact. The fit is soft even though it is very close, and it is very comfortable to wear. I like the fact that it doesn't restrict movement, even for movements that require a large amount of body, such as serving. Compared to the previous model, the fit is even better, making it an indispensable piece for cold days.
professional tennis player
Gengo Kikuchi
A professional tennis player with a height of 183 cm. After winning the inter-high singles best 4, doubles second place, and winning the All Japan Junior Doubles, he turned professional in 2010. In 2015, he won second place in the Futures tournament. Continue to improve his good serve and forehand.
The first thing I felt when I wore it was that it has a good amount of heat retention. It fits snugly against the body, but because of its high elasticity, I was able to swing my arms without stress and was comfortable. If you run for a long time, your skin may dry out and rub against the clothing at this time of year, but it's seamless (such as the seams on the armpits), so I didn't have to worry about rubbing. Thumbholes are convenient in the season when it's not cold enough to wear gloves. When it got hot, I pulled out my thumb and pulled it up to my wrist like a normal sleeve, but it was stretchy so it didn't get in the way.
triathlon instructor
Fumiya Hirata
After graduating from university, he started triathlon and mainly participated in the Ironman series. Currently, Ocean Navi Co., Ltd. holds triathlon instruction and practice sessions mainly for beginners. Ironman distance (3.9k swim/180k bike/42k run) Best time 9:09:51 (Ironman Langkawi 2000) Best finish at Ironman Hawaii 55th overall
Until now, I mainly used the 500 series in winter, but it is softer than the 500 series and fits the body, has the same heat retention, and is very comfortable to wear and easy to move. I have a lot of movement in my position, so this comfort and ease of movement are very useful. I think it is very good for sailors who do inshore races (races in the bay).
professional sailor
Tetsuya Sasaki
Started sailing when he was in college, and started his professional activities after joining the corporate yacht club. Active in domestic and overseas races. 2005 San Benedetto Match Race (San Benedetto, Italy) Winner, 2008 All Japan Match Race Championship Winner, 2008 Seven Feet Cup (Russia) Winner, 2008 Knickerbocker Cup (USA) Winner, JAPAN CUP 2017 Winner
In winter training, it is difficult to warm up the body and requires careful warm-up exercises, but sweat can cool the warmed body too much. First of all, when I wore this wear as an inner layer, I was surprised at the effect of using body temperature to keep the body warm. Even if you sweat, it dries quickly and keeps you dry and does not overcool your body. It is also comfortable to wear, and I feel that the feeling of lightly tightening my body protects my muscles from vibration and reduces fatigue.
mountain bike rider
Naoki Idegawa
At the age of 12, he entered his first cross-country race, and competed in both cross-country and downhill until the age of 15. At the age of 16, he focused on downhill and won the All Japan Championship that year. He still holds the youngest record. Since 2001, he has belonged to the World Cup team Global Racing, and after working mainly overseas for two years, he joined the team from the launch of HONDA RACING. Won the national championship two years in a row. While still active in racing, he is active in various places to develop young athletes and spread MTB.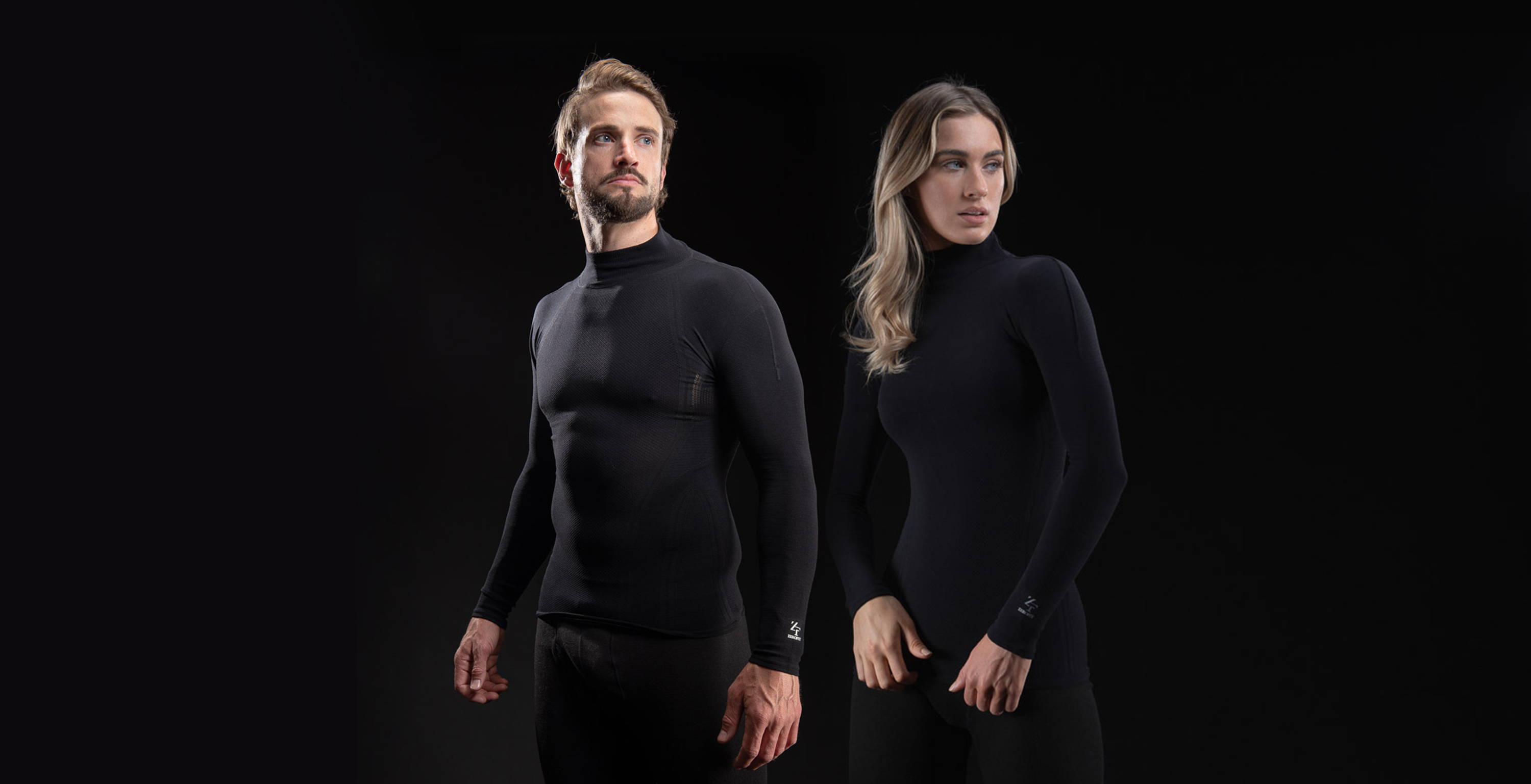 Realize "sweat cooling control" and "body temperature keeping" in one piece
Adopts a unique polypropylene brushed structure on the skin surface. ZERO FIT's unique warp-knit construction clings to the body without gaps and absorbs sweat without interrupting capillary action. Suppress cold sweat. The sleeves and body part also have a seamless integrated structure, making it easier to move and warmer.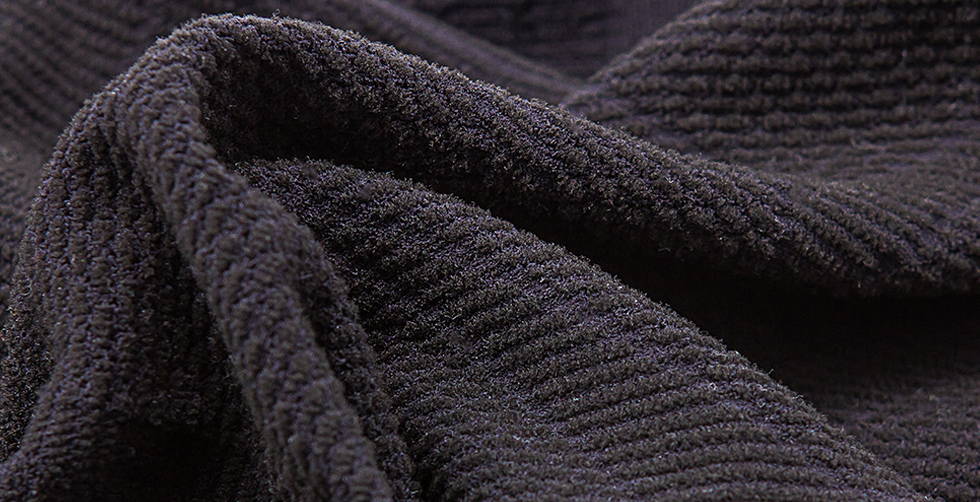 Adopts a new technology that raises Thermoweave's unique polypropylene on the skin surface. It forms an insulating layer of air and effectively retains body heat.
Insufficient sweat processing or cold air entering the gap between the body and the wear will quickly cool the sweat and steal your body temperature. The thermal conductivity of water is about 25 times that of air. In other words, it cools 25 times faster in wet conditions than in dry conditions. Thermoweave stretches up to 500%, so it touches the skin without any gaps no matter how you move. Keeps sweat out of the garment without interrupting capillary action, keeping you dry and comfortable. Efficiently suppresses cold sweat.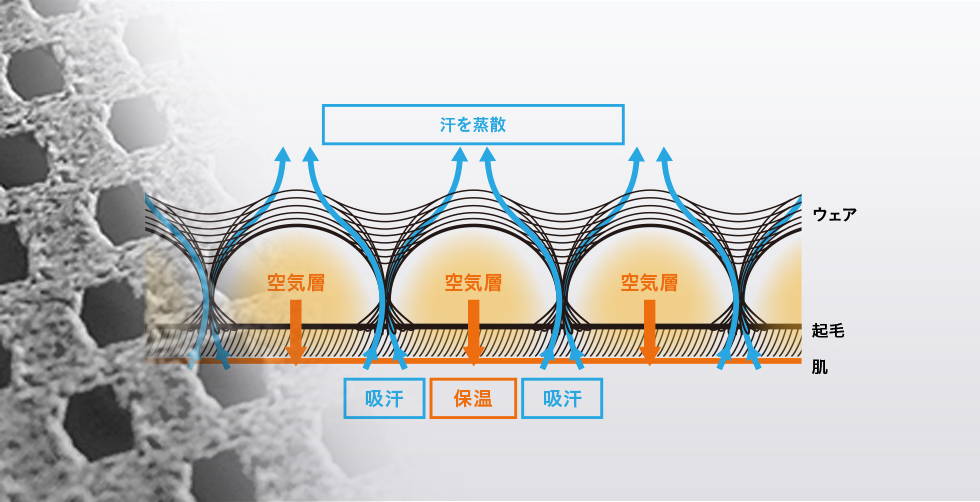 It is said that the human body normally consumes about 80% of its energy to maintain body temperature, and energy consumption increases even more when the body is cooled. ZERO FIT is a warp-knitted fabric with a large height difference made by twisting fine fibers. Many air layers (death air zones) are formed between the fibers and in the large uneven structure to retain heat. Reduce unnecessary energy consumption.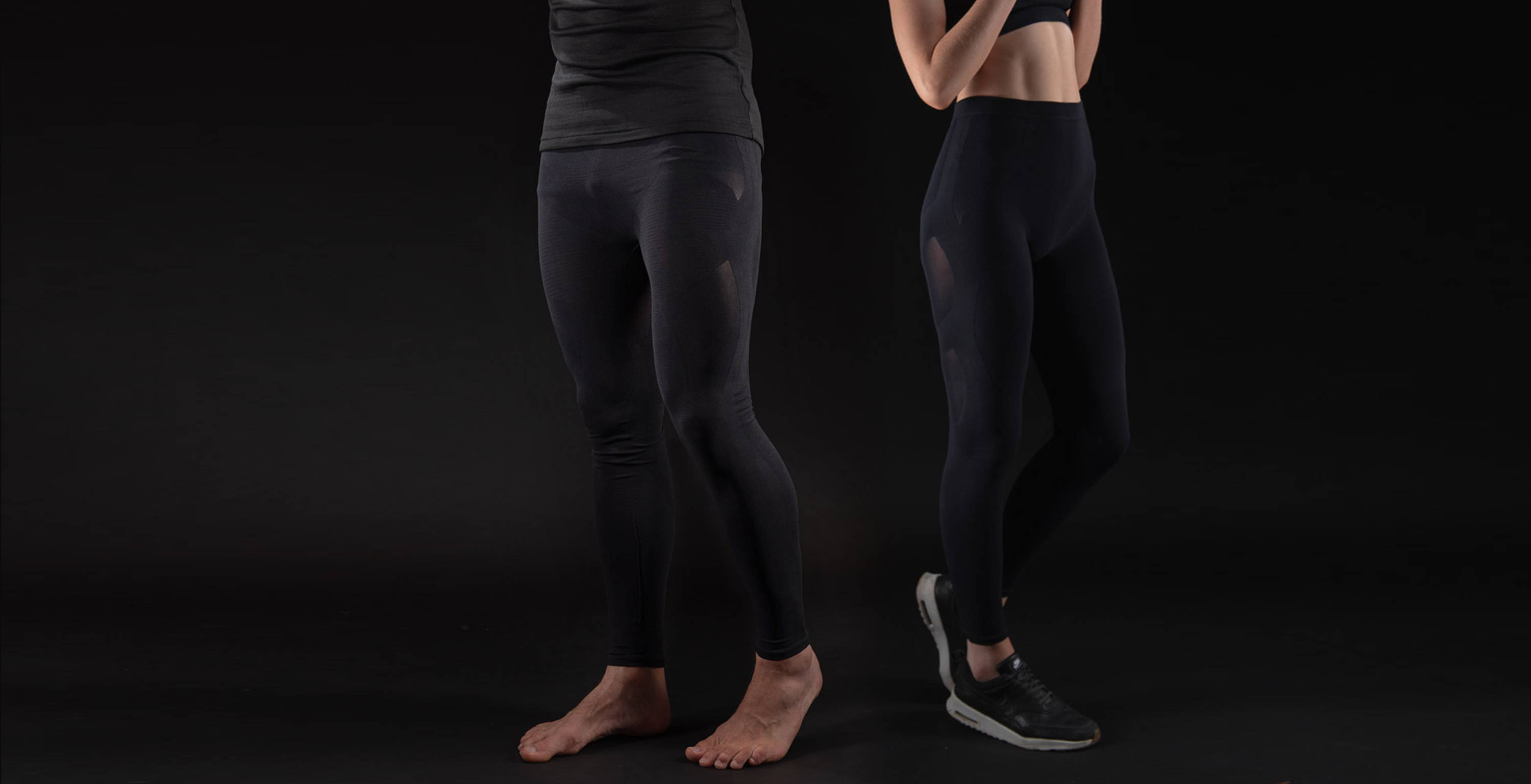 Tights with optimal compression for each part
Optimal compression design for each part. Reduce fatigue by suppressing excessive blurring of muscles. The support line that allows you to bend and straighten your legs more easily provides effective power and balance improvement for all sports.
The crotch part is completely seamless. You don't have to worry about the crotch slipping even when worn for a long time or when you move vigorously.
The calf area, which is called the second heart, strengthens the pressure and suppresses the deterioration of performance.
Support lines are placed on the thighs and buttocks, and you can expect smooth leg lifts and hip lifts.
Mesh is used for areas with a wide range of motion such as the knees. It is possible to move without stress.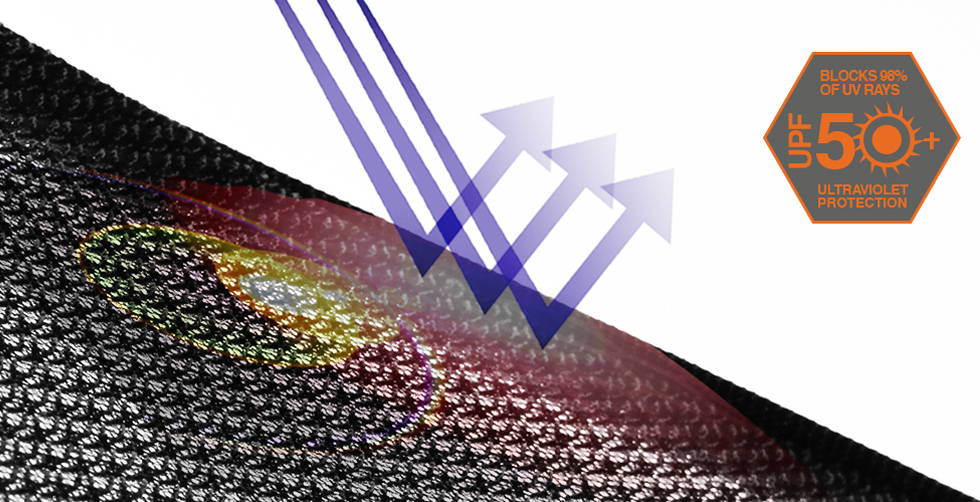 Ultraviolet rays that cause skin troubles, lower immunity, and even fatigue. For underwear worn as a countermeasure against UV rays, it is necessary to pay attention to all aspects of the condition. Zero Fit has cleared the highest standard of UPF50+ for UV protection.

Antibacterial deodorant "Polygiene®"
"Polygiene®" from Sweden. In fact, the cause of odor is not the sweat itself, but the bacteria that breed in the fibers that contain sweat. "Polygiene®" completely suppresses this occurrence with a unique technology that utilizes silver ions. The feature is that the effect lasts even after washing, and it has excellent antibacterial and deodorizing functions.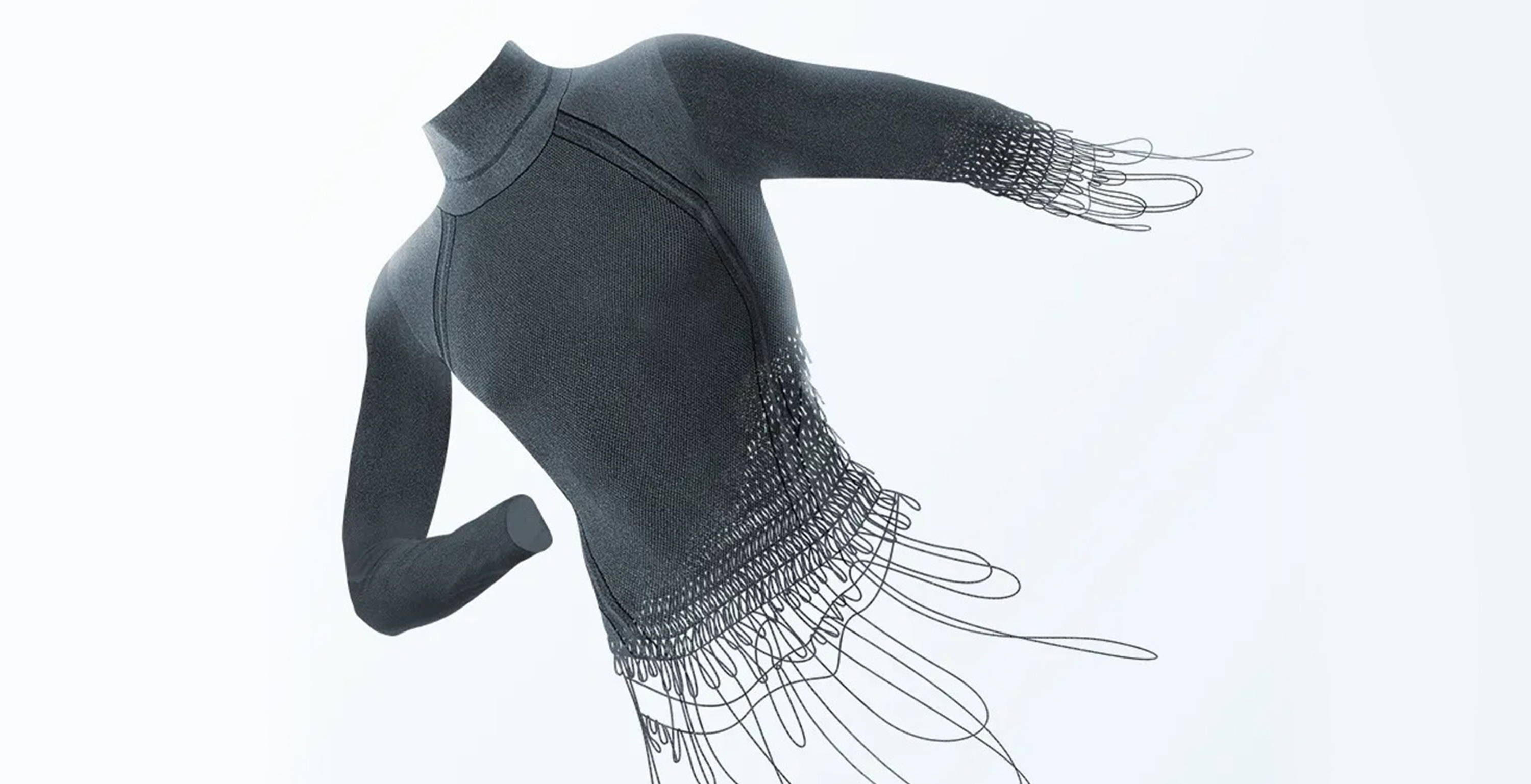 Zero fit is a warp knitting
With our unique knitting technology, instead of splicing fabrics together, fibers are knitted into a complex shape and integrated seamlessly. Realizes a seamless and functional design that does not stress the skin or movement.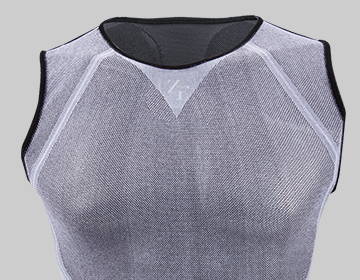 The highly elastic mesh structure does not constrict and holds the body tightly.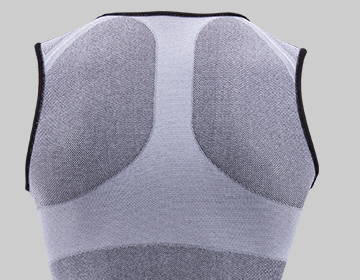 The reverse Y-shaped support on the back pulls the shoulder blades together and supports movement around the shoulders.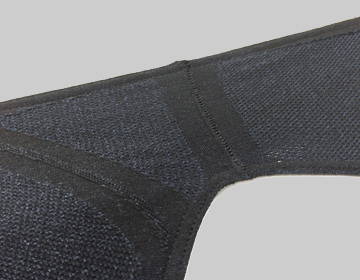 By flattening the inside that touches the skin, the neck, shoulders and arms fit without stress.
New model in pursuit of better comfort. In addition to mock necks and crew necks, we also offer running-only models (crews). The running model adopts a thumb hole shape with a hole in the thumb part and a watch hole for wristwatch devices.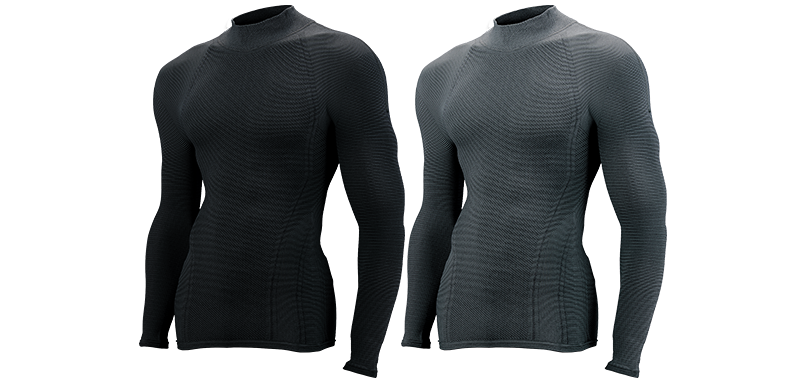 Color: Black, Gray Size: SM, ML, XL (unisex size)
Price: 9240 yen (tax included)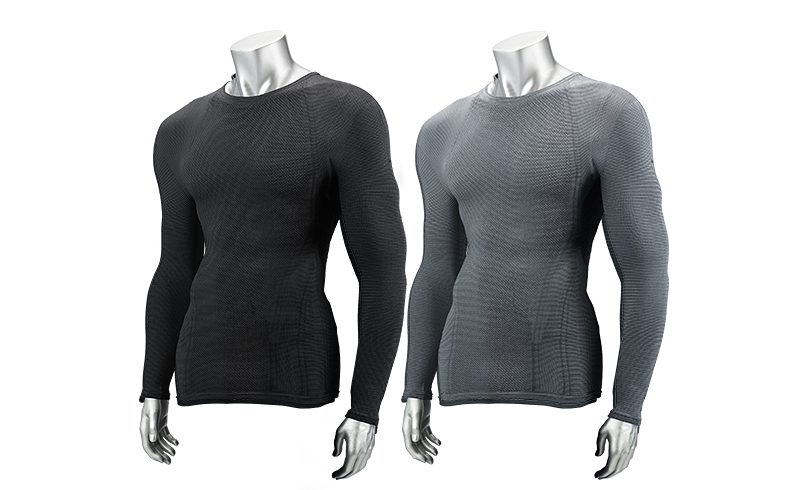 Color: Black, Gray Size: SM, ML, XL (unisex size)
Price: 9240 yen (tax included)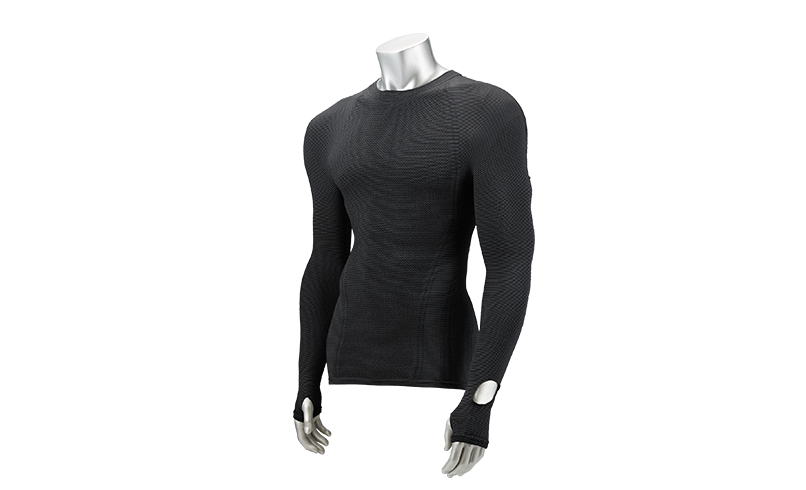 Color: Black Size: SM/ML (unisex size)
Price: 9900 yen (tax included)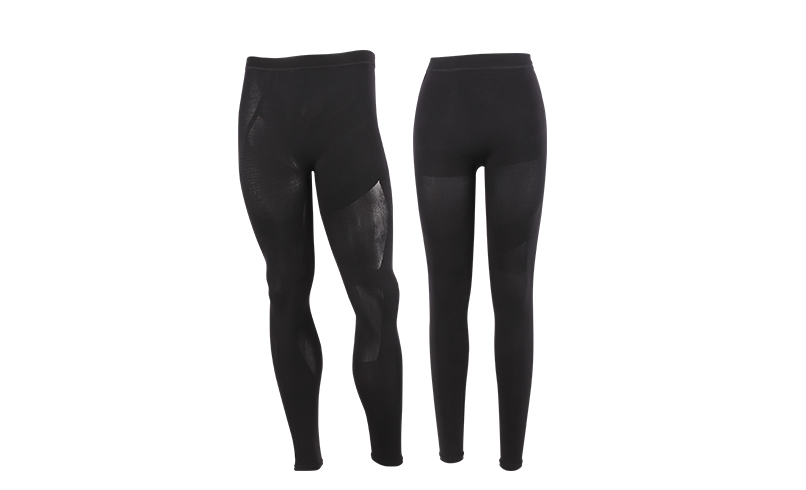 Color: Black Size: SM, ML, XL (unisex size)
Price: 9900 yen (tax included)
This product is made in Japan from yarn to dyeing, knitting, and sewing.