Adopting a material with a humidity control effect,
Keeps you cool and comfortable.
In addition, with lightweight and soft brushed lining,
It also provides excellent heat retention.
Ribbed design for even more ease of movement.
Versatile for 3 seasons.
There are 6 types of HEATRUB.
From winter sports to everyday cold protection,
You can choose according to the scene.
It is easy to move without tightening and is warm! ! The rib knit does not look like an inner layer, and the logo is embroidered for a stylish look. I purchased an S. The other day, when I played a round with the sokudan on hand, the weather was good and it was too warm, but it wasn't extremely cold yet, so I bought this light warm. The texture is not too thick. But it's warm enough, so if you have this, I think you'll be able to survive the cold. I am very satisfied.
Wearing a vest and a round with two pieces

I think it's very warm and easy to move. I wear it especially when playing golf. There are a lot of warm days these days, so wearing a knit vest is warm and easy to move around in.
Light body movement without affecting outerwear
Sokuhan was more useful than before. These days, outerwear is becoming more cold and windproof, so I think light warmth is the most convenient innerwear. The light warmth does not affect the outerwear, and you can play in winter with light body movements.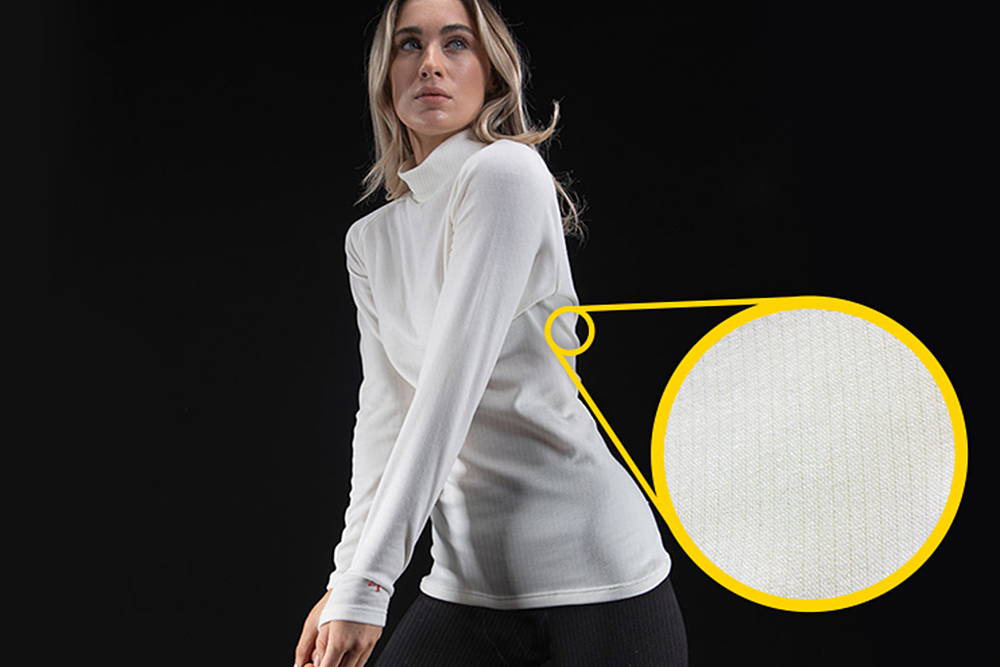 ribbed
Highly elastic ribbed knit. Keeping the cold protection performance as it is, it is more gentle on the skin.
relaxed silhouette
*Tops only
Compared to the previous model, it has a looser silhouette. Light and warm without being too tight. You can wear it alone as a long-sleeve shirt.
mock
*Tops only
By raising the height of the mock up by about 1 cm, it is easier to prevent cold air from entering. A beautiful silhouette is achieved even if the neck is visible.
sleeve
*Tops only
In response to the voice that "sleeves are short and cold", the sleeves are extended by 1cm. I guard the invasion of the cold well.
High stretch rate of up to 250% fits without hindering shoulder and arm movement. Allows for smooth movement. In addition, it is soft to the touch and does not stress the body.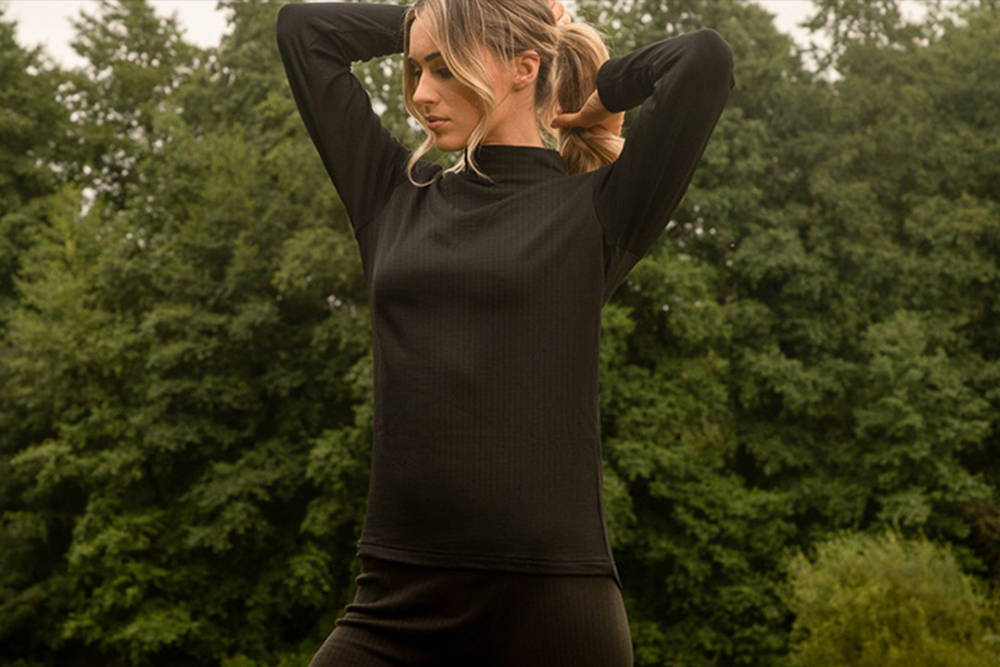 About 50g lighter than conventional heat lab. It is thin enough to keep you warm and can be worn for a long period of time from autumn to early spring.
[Wear guideline]
Temperature: about 8℃~15℃
Seasons : early November to early December / late February to early April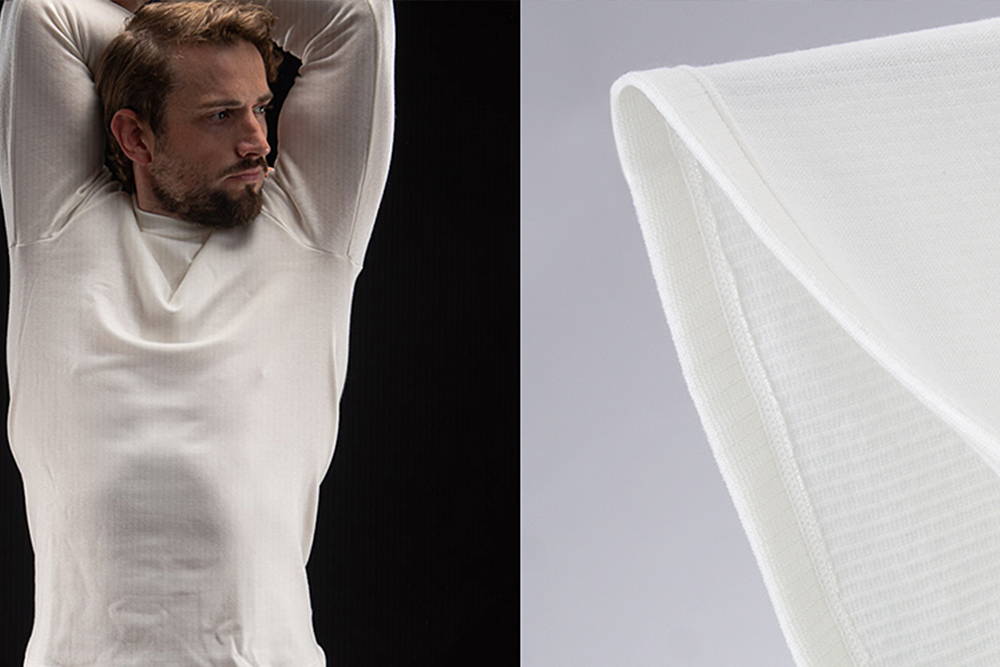 Heat retention and humidity control

The fleece lining keeps warm air inside the garment and maintains the optimum temperature. In addition, by adopting a material that has a moisture conditioning effect, it suppresses stuffiness and keeps you refreshed and comfortable.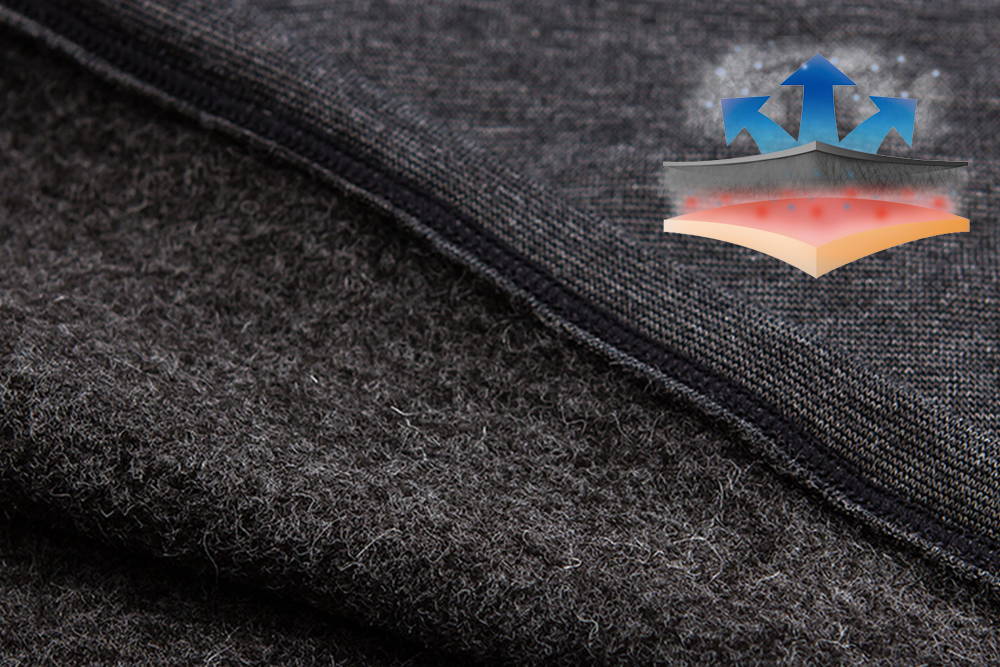 water absorption diffusion

By applying a process that promotes water absorption, the brushed fabric allows moisture to pass through and prevents sweat from accumulating between the fabric and the skin. Eliminates unpleasant stickiness caused by sweat, allowing you to enjoy sports comfortably.