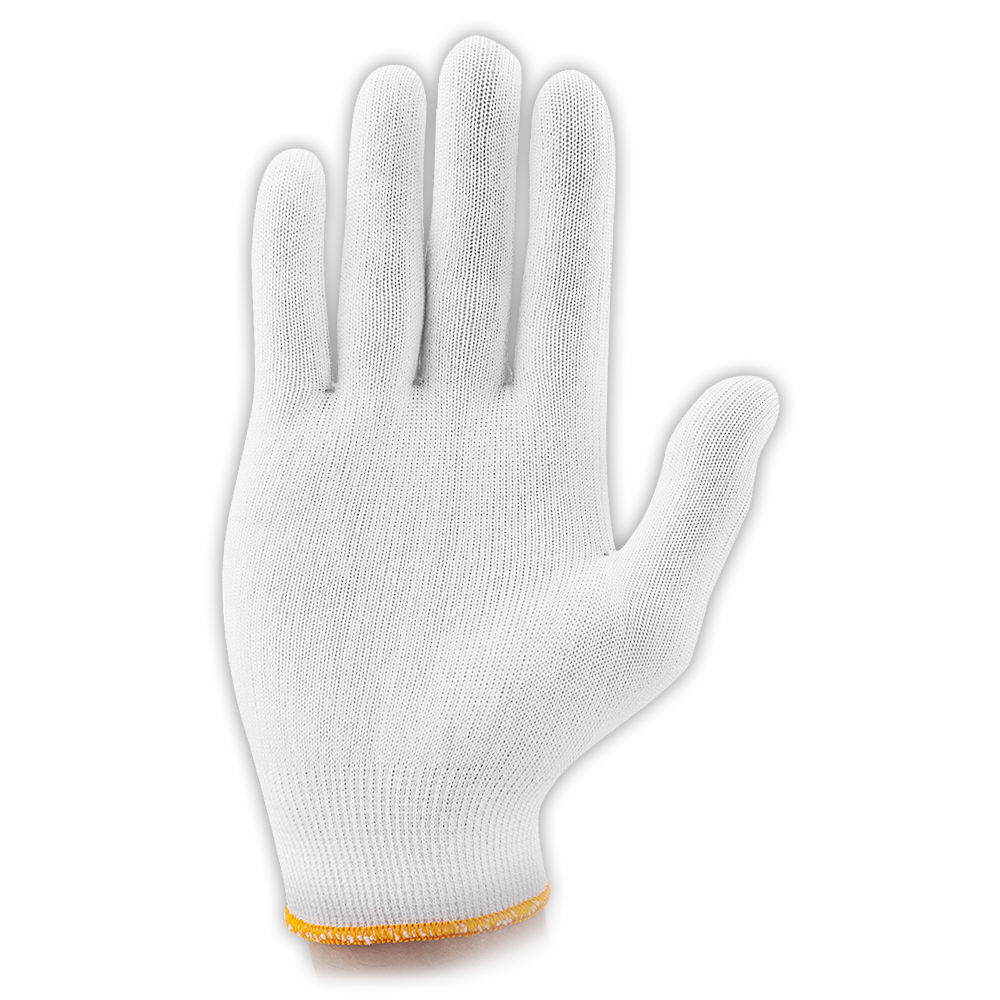 99% virus reduction.
Antibacterial/Antiviral Seamless Gloves

reduce viruses by 99%,
Seamless work gloves that use Polygiene's antiviral processing [Viral Off].
As gloves for light work such as hospitals, nursing homes, and customer service where hygiene is a concern.
*This glove does not completely prevent virus infection.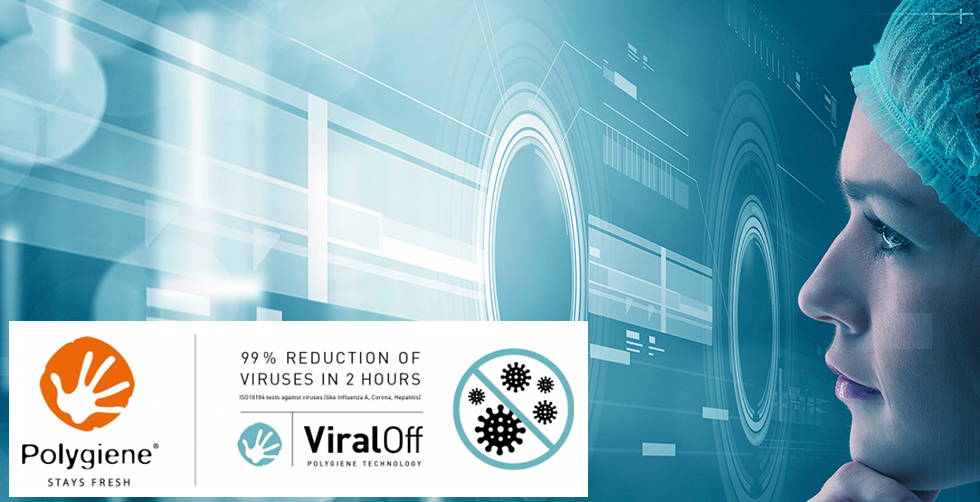 The latest antiviral processing technology announced by Polygiene (Sweden) in May 2020. With silver chloride as an active ingredient, it suppresses 99% of specific viruses on textiles within 2 hours, keeping products around you clean and safe. This technology can be processed into many natural fibers, chemical fibers, etc., and its effect has been proven by an antiviral test (ISO18184:2019) at an inspection institution in Japan.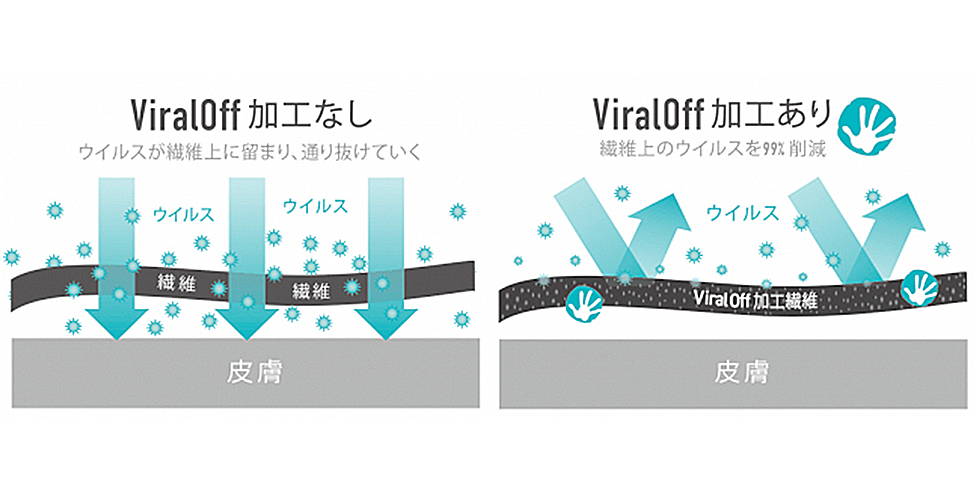 Hygienic at all times. Daily antibacterial and antiviral.
Viruses and bacteria are said to exist on textile materials in an active state for several days. This product reduces the number of specific viruses on gloves by 99%. Use as inner gloves for rubber, vinyl, or polyethylene gloves, or as outer gloves alone.
in hospitals and nursing homes
As an inner glove for polyethylene gloves when disposing of waste
in customer service
As an outer glove for customer service such as reception and cash register
when you go out
As an outer glove when going out, such as carts, straps, pushing buttons, etc.
About the efficacy and safety of Polygiene
(1) Reduces the number of specific viruses attached to gloves by more than 99% after 2 hours (ISO18184:2019 standard).
(2) Staphylococcus aureus, MRSA, Escherichia coli, O157, and Salmonella on textiles are sterilized by 99% within 24 hours, and its effectiveness against SARS and H5N1 viruses has also been proven.
(3) It has been certified as Medical Class 1 in Europe, and has been proven to be safe even when in contact with the skin. No need to worry about metal allergies.
(4) In addition to European and American safety standards tests, skin interference tests with textile processing fluid have been conducted in Japan, and safety has been proven.
(5) All silver salts used as raw materials are recycled silver.
(6) Polygiene's antibacterial and deodorant processing technology is an environmentally friendly technology that has acquired bluesign® certification, a stringent environmental certification for the textile industry.