Compression-free comfort and full warp knitting seamless to release stress Cool mesh underwear that boosts sweat absorption, diffusion, and quick drying
Used for low mountain climbing

Used for low mountain climbing in early autumn. Before climbing, I was worried that it would be hot because of the long sleeves, but it was not like that and the sweat was removed and my skin was always comfortable. The sun was strong, so long sleeves were good. If you continue to hit the sunshine, you will get tired.
I used it in a round. It's raining in the morning and it feels just right. It feels a little hot when the rain stops and it gets steamy. The wind felt very cool. I wonder if I need to devise a wind in the summer. The fit is nice.
I tried using it for running, but it's good not to worry about rubbing. I also like that it is close to the body and does not feel like it is worn. It is also good for sweat removal. The T-shirt I was wearing was sticky, but my skin was smooth.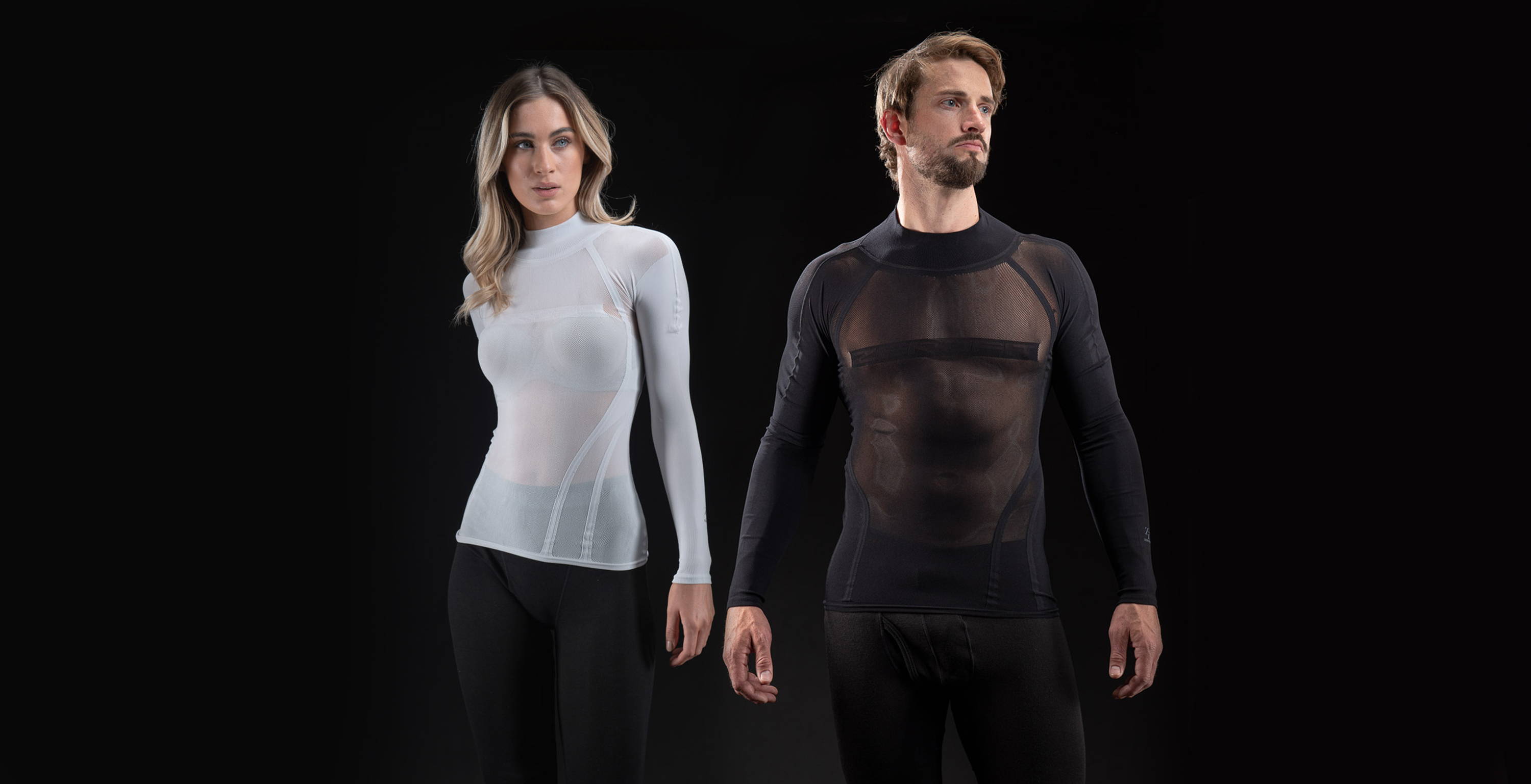 A strong ally of summer sports that sweats a lot. The fine fibers of the mesh structure quickly absorb sweat. In addition, it cools the skin with quick-drying performance with excellent breathability. Keep your body dry and cool.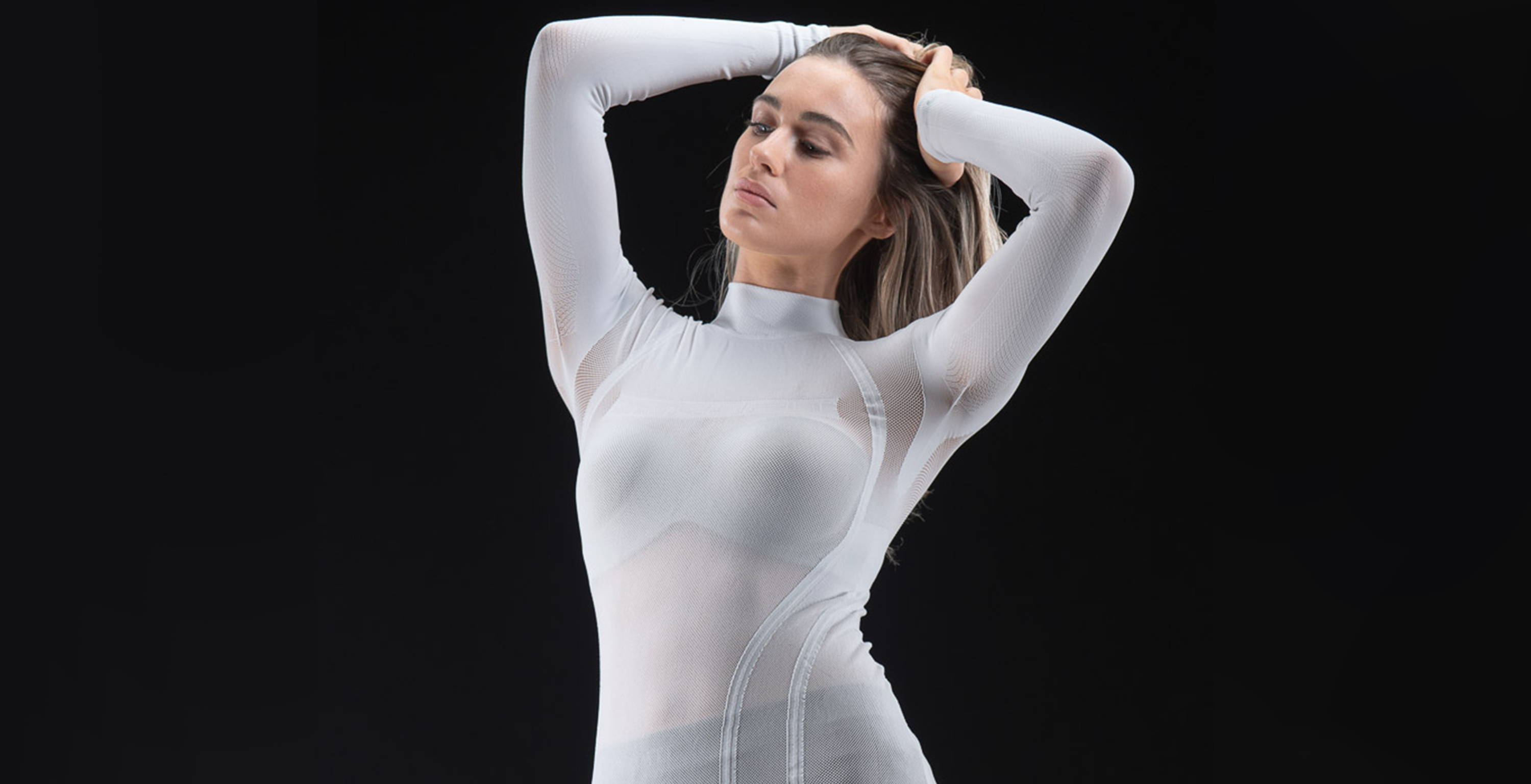 ZERO FIT's unique warp knitted mesh structure is excellent at wicking away sweat and does not leave unpleasant sweat on the body. It fits perfectly to the body without the stress of tightening and is comfortable even when worn for a long time.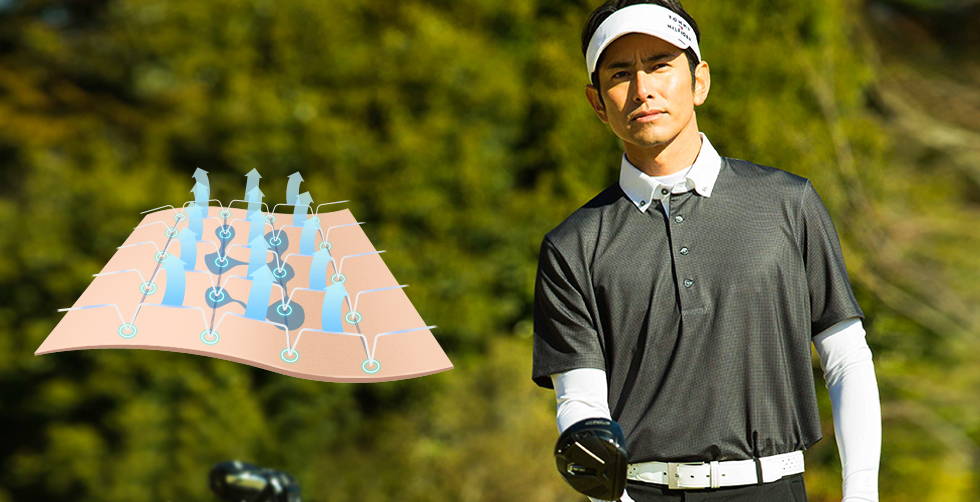 A unique point-contact mesh structure optimized for each part of the body quickly absorbs and disperses perspiration through capillary action. Achieves sweat-absorbing and quick-drying performance that creates a dry feeling without stress on the skin and movement.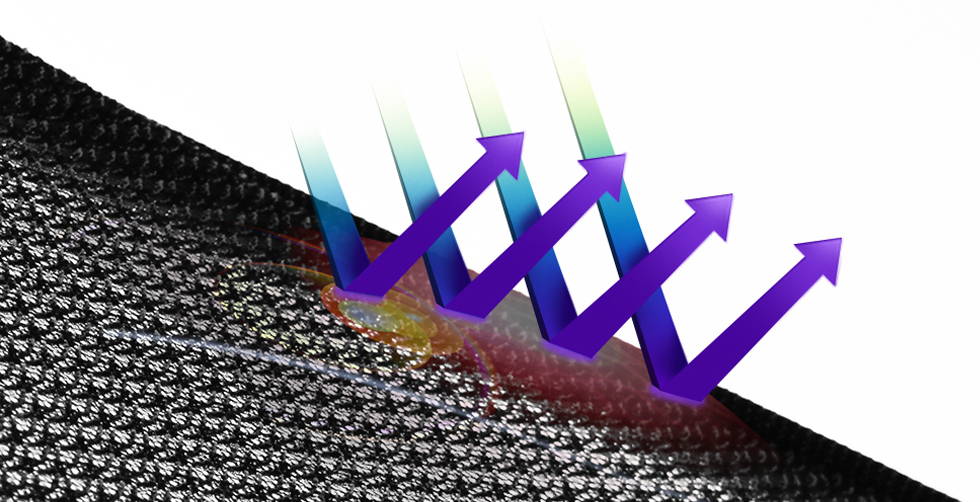 We are exposed to UV rays for a long time without being aware of it. Zero Weave combines excellent UV protection and comfort with a flexible knitting shape. Pinpoint protection around the neck and arms, which are often exposed, from UV rays that are harmful to performance and all conditions.

Antibacterial deodorant "Polygiene®"
"Polygiene®" from Sweden. In fact, the cause of odor is not the sweat itself, but the bacteria that breed in the fibers that contain sweat. "Polygiene®" completely suppresses this occurrence with a unique technology that utilizes silver ions. The feature is that the effect lasts even after washing, and it has excellent antibacterial and deodorizing functions.