Realizing excellent grip, light weight and thinness,
Pursuing a sense of unity between bare feet, socks and shoes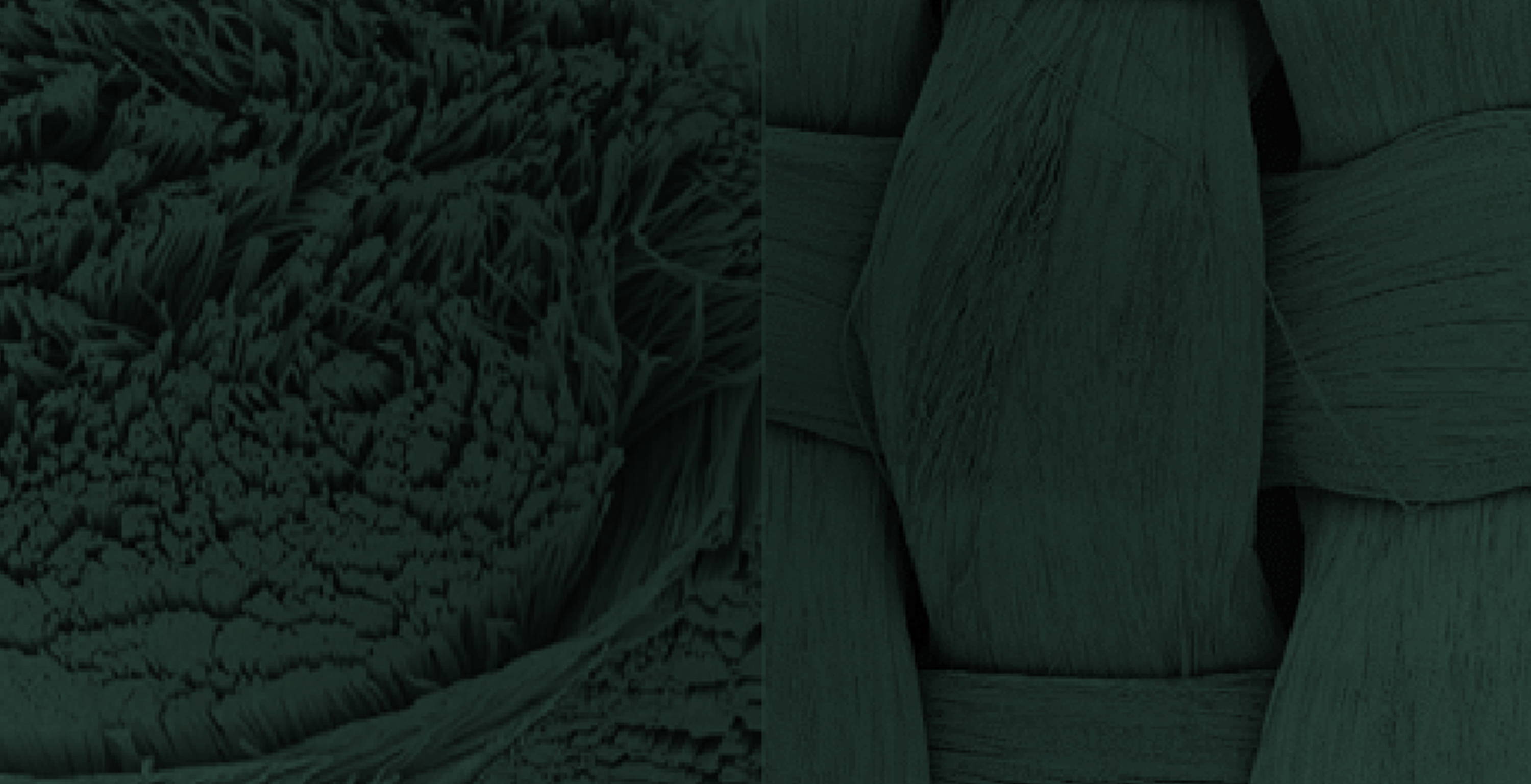 Uses adhesive nanofibers that demonstrate an excellent anti-slip effect. Slippage between feet and socks, slippage between socks and shoes is eliminated to the utmost.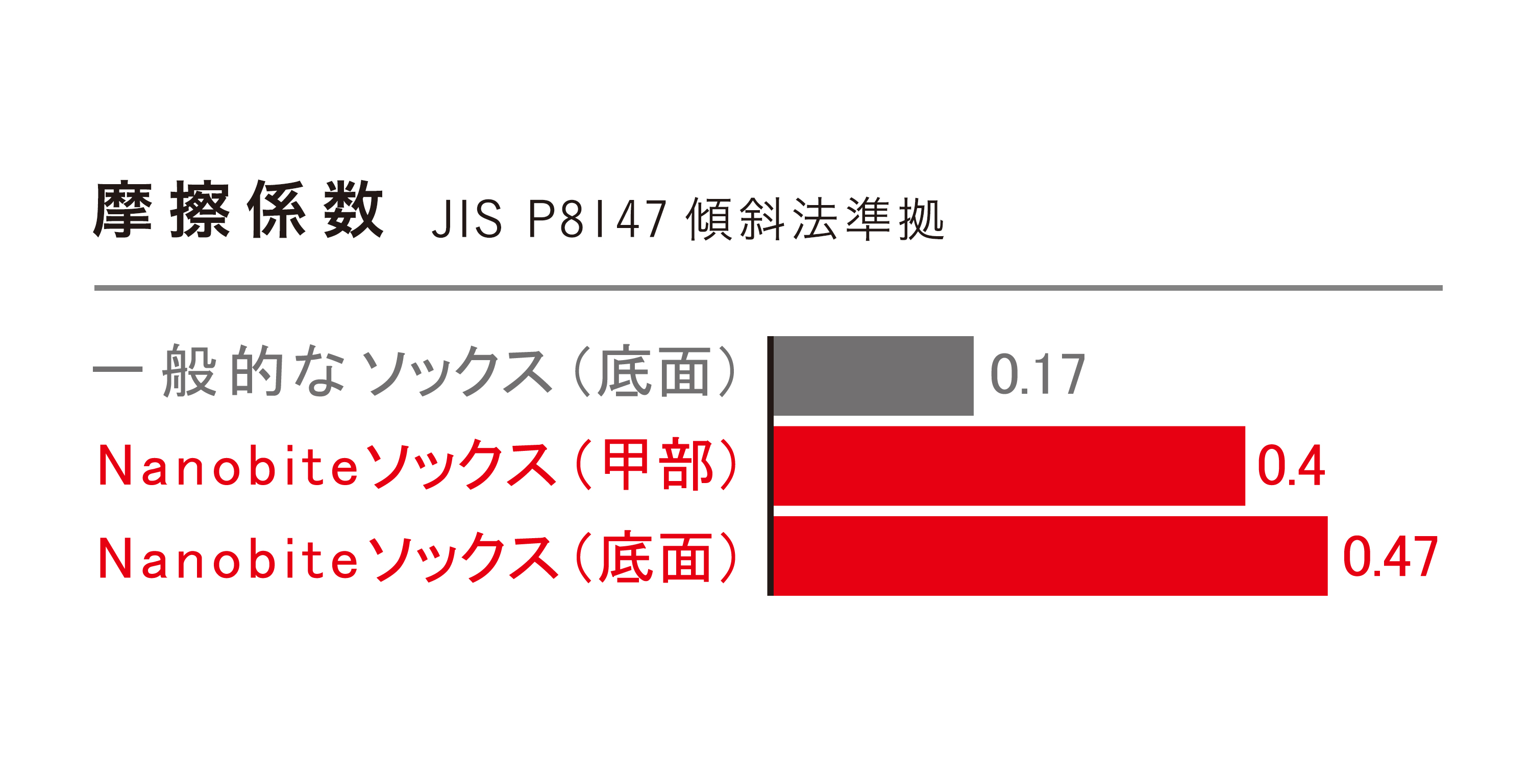 Maximum grip force 2.7 times
Verified the slip resistance of general socks and nanobyte socks. It has been proven to have a friction coefficient of up to 2.7 times. * Researched by Japan Textile Product Quality Technology Center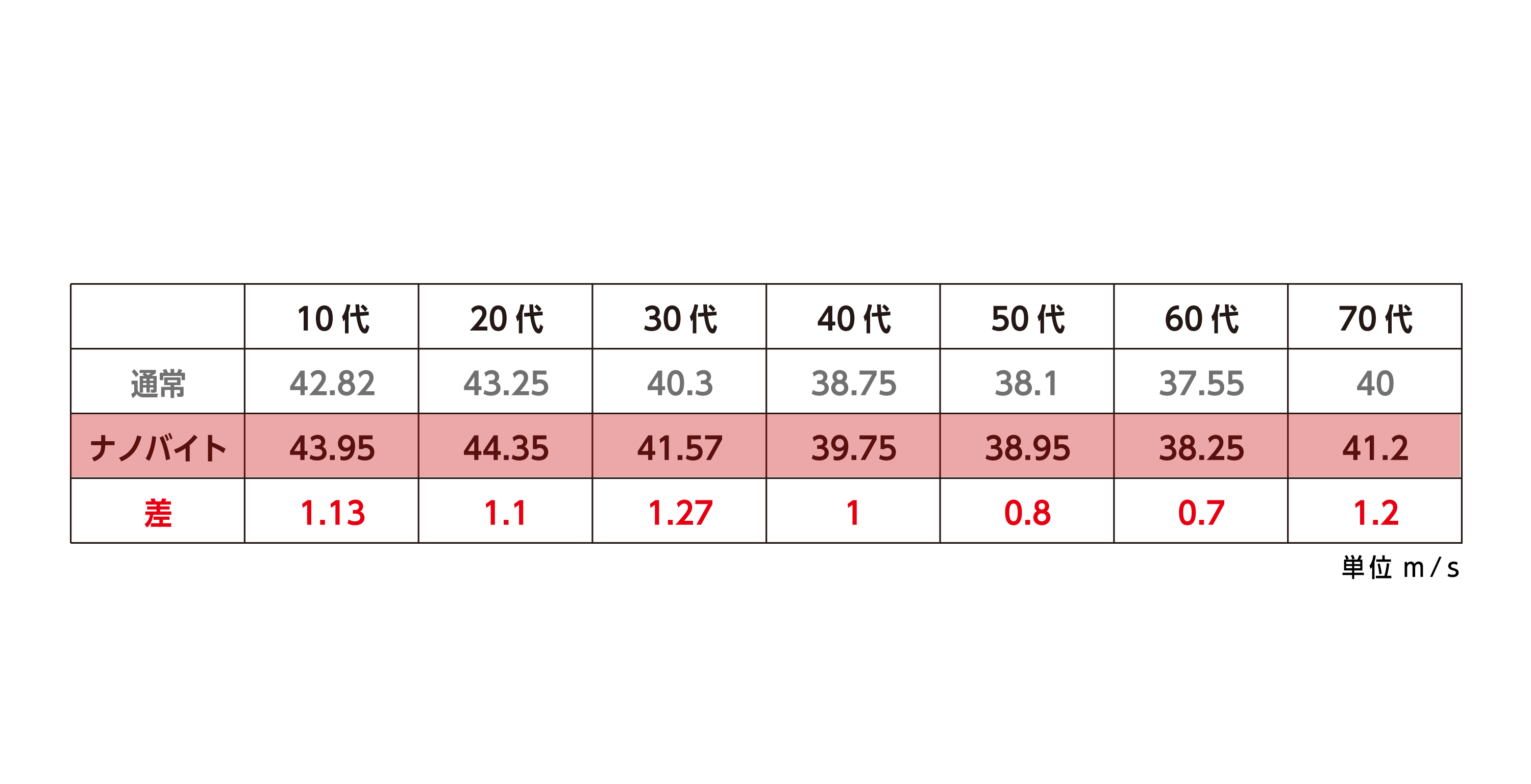 For example, in the case of golf, when golfers in their teens to 70s wore <Nanobyte> and conducted a head speed test, it was demonstrated that the head speed increased by about 1m/s on average, and the distance increased by about 6 yards. it was done.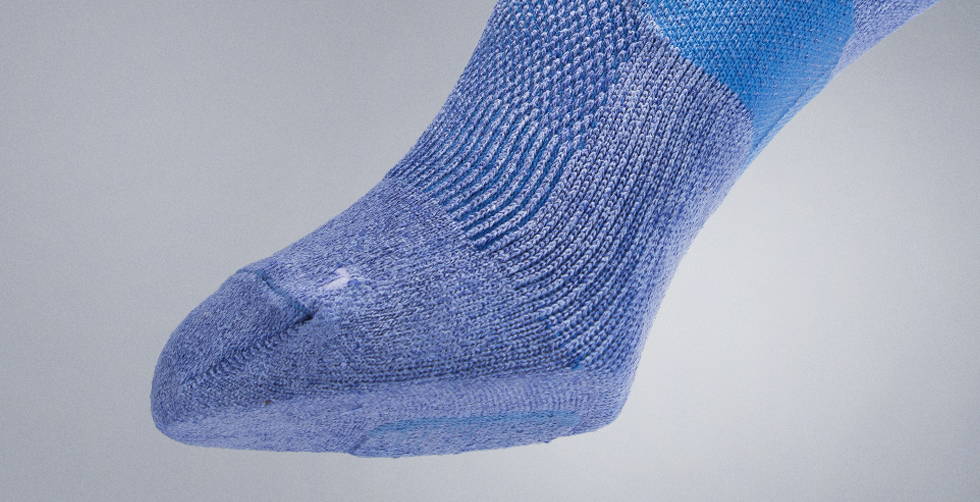 The entire foot is held with adhesive microfibers. The non-slip and thin finish makes it easier to grip the ground with a feeling closer to bare feet.

・Increase power: Reduce power loss and enable efficient performance ・Increase speed: Give a sense of unity between shoes and feet to enable agile movement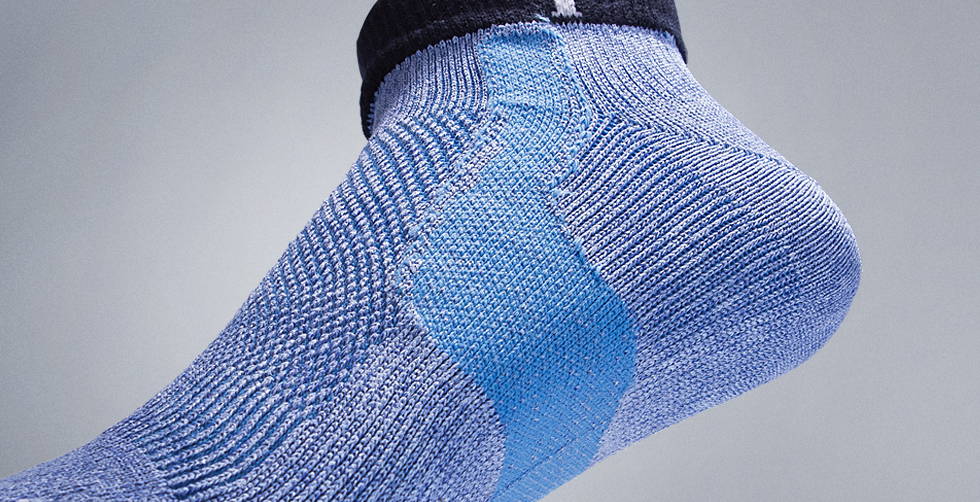 It raises the arch of the arch of the foot and supports the natural cushioning structure of the foot.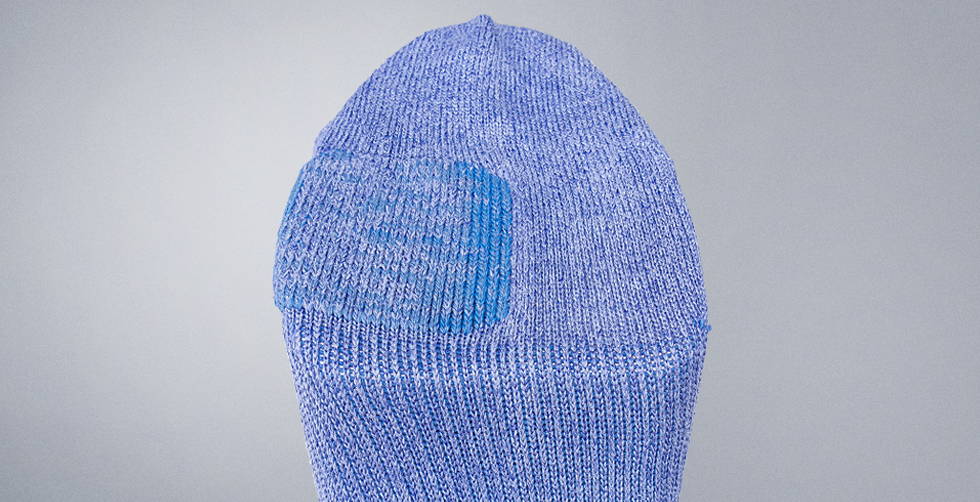 Protects the ball of the thumb, which is a burden when gripping. Supports long-lasting agile performance.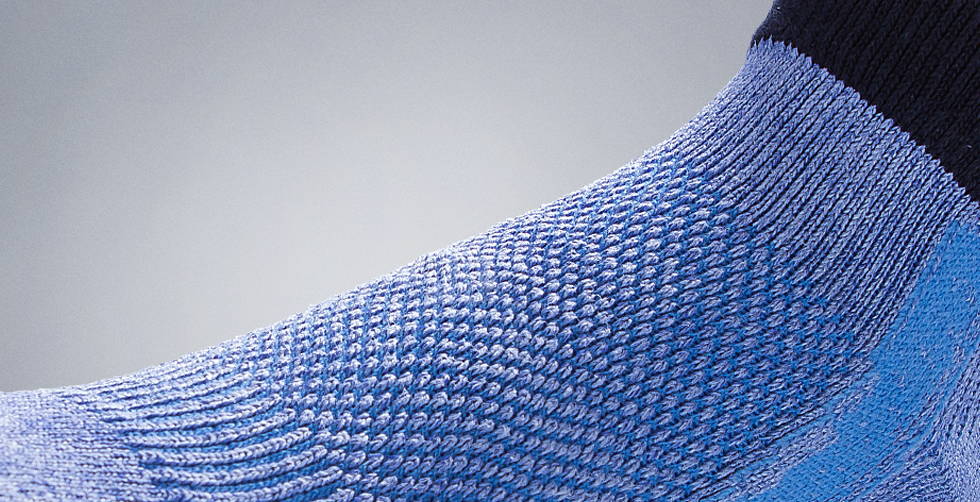 A mesh structure is placed in each part to support a dry feeling and ease of bending and stretching.

Hyogo Prefecture's socks have a history of over 100 years, mainly in Kakogawa. After the period of high economic growth, the production volume decreased sharply due to being overwhelmed by socks made overseas. However, in the field of socks, where the original texture, comfort and durability of socks are strictly required, socks made in Hyogo Prefecture are recognized around the world for their high quality. Zero-fit functional socks are supported by the skilled hand work of craftsmen.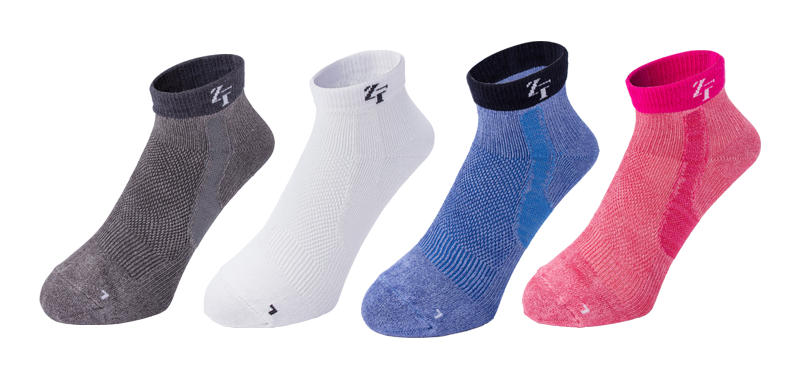 Color: Gray, White, Blue, Pink Size: S, M, L (unisex size)
Price: 1980 yen (tax included)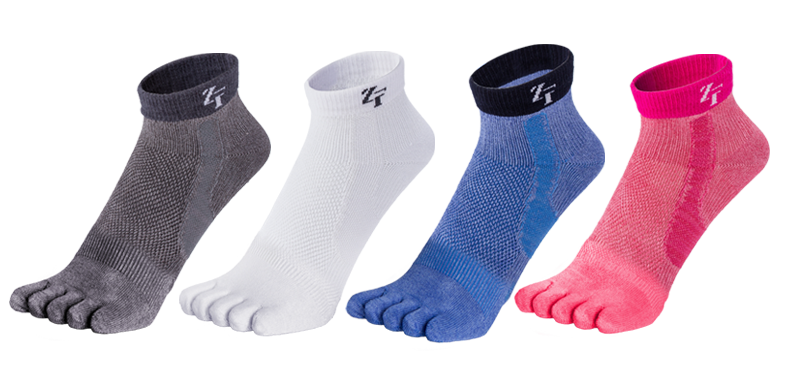 Color: Gray, White, Blue, Pink Size: S, M, L (unisex size)
Price: 2200 yen (tax included)
This product is made in Japan from yarn to dyeing, knitting, and sewing.