Cool contact and quick-drying W cooling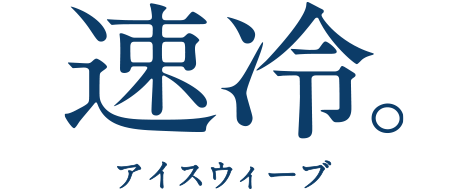 Cooling with a special cooling sensation material,
With the double effect of water absorption diffusion structure by warp knitting,
Keep your body dry and cool.
Sports underwear perfect for summer activities.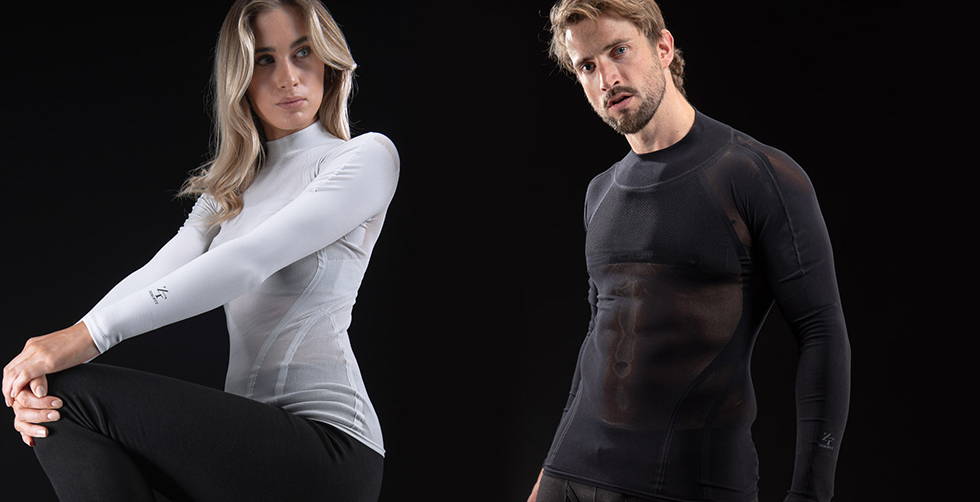 Dry cooling with cool material and vaporization heat effect
A strong ally of summer sports that sweats a lot. The special cooling material maximizes the contact area with the skin, and you can feel the cold evenly from the moment you touch it. In addition, the wear closely adheres to the body without any gaps, so it quickly absorbs and spreads sweat. The double effect of cooling material and vaporization heat keeps the body dry and cool.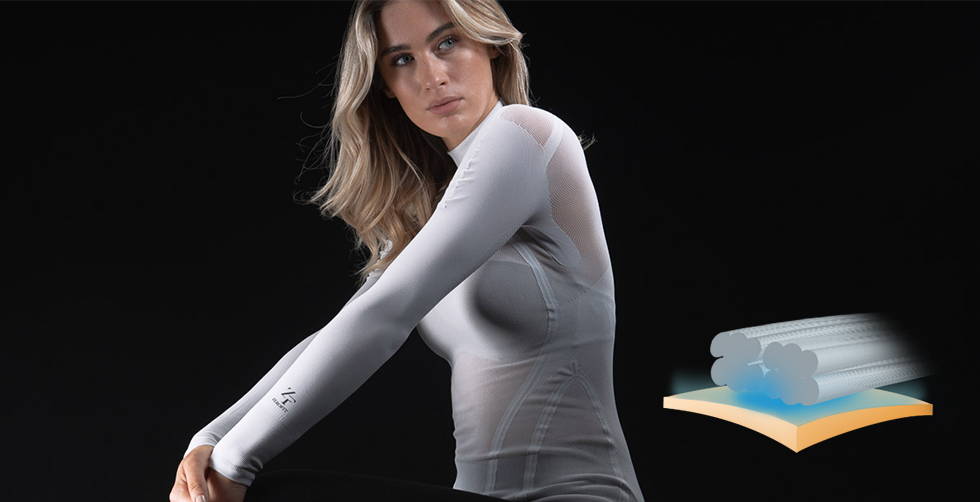 Uses a cloud-shaped cross-section cooling sensation material that has a large contact area with the skin. From the moment you touch it, you will feel a pleasant coolness. In addition, the sweat-absorbing and quick-drying properties of warp knitting evaporate sweat quickly. Cools the body through vaporization heat effect. The W cooling function keeps you dry and cool.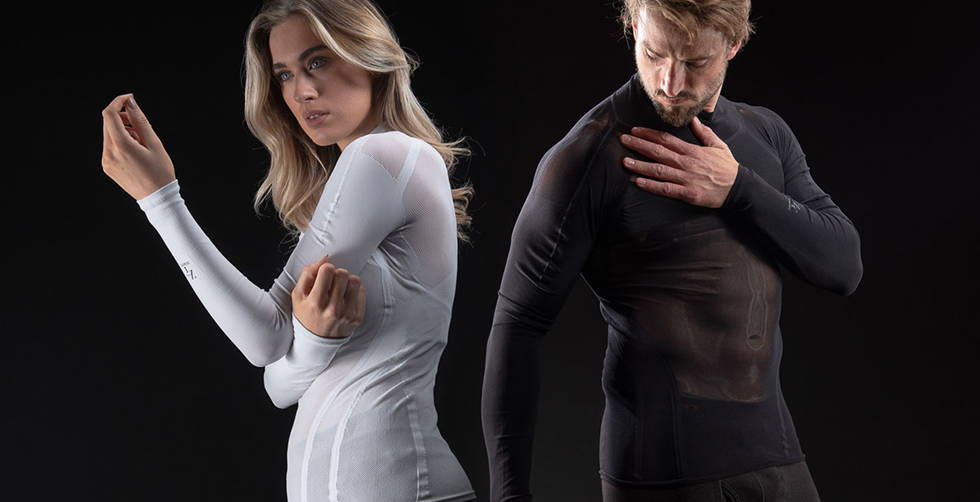 So comfortable you'll forget you're wearing it
In the case of general high-performance underwear, the stretch rate is set to about 150-200%, and the seams will feel stretchy. ICE WEAVE is set to a maximum stretch rate of 500%, and the seamless manufacturing method (warp knitting structure) of the body part fits comfortably to various movements of each part of the body. You won't feel cramped, and you won't lose the precision of your performance with a comfortable fit.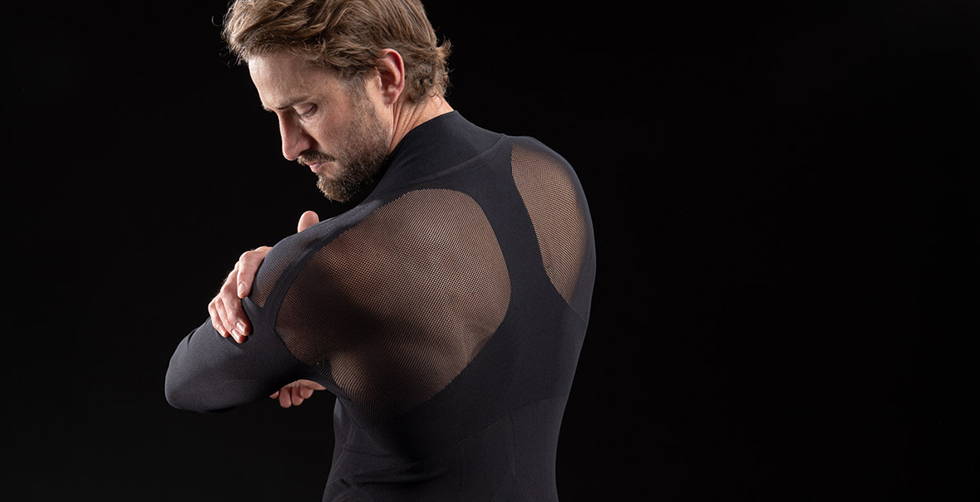 ZERO FIT's unique warp knitted mesh structure is excellent at wicking away sweat and does not leave unpleasant sweat on the body. It fits the body without the stress of tightening and is comfortable even when worn for a long time.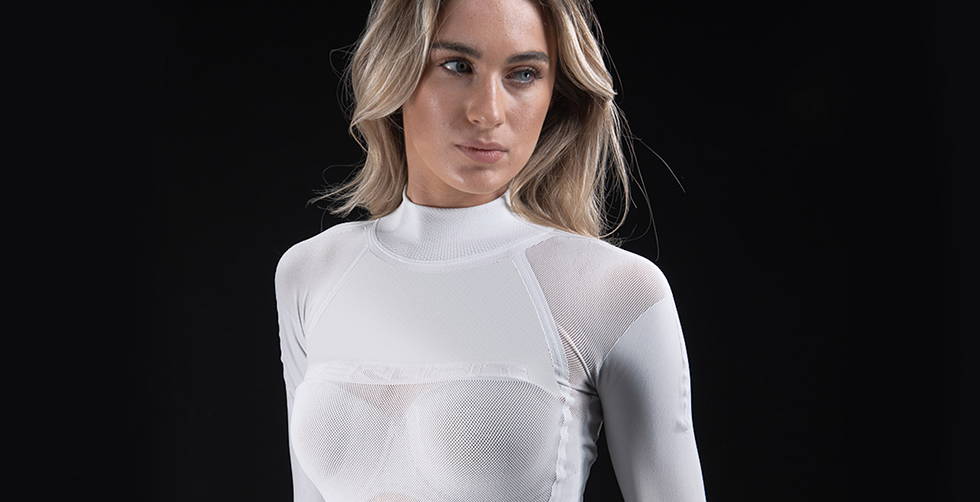 A unique point-contact mesh structure optimized for each part of the body quickly absorbs and disperses perspiration through capillary action. Achieves sweat-absorbing and quick-drying performance that creates a dry feeling without stress on the skin and movement.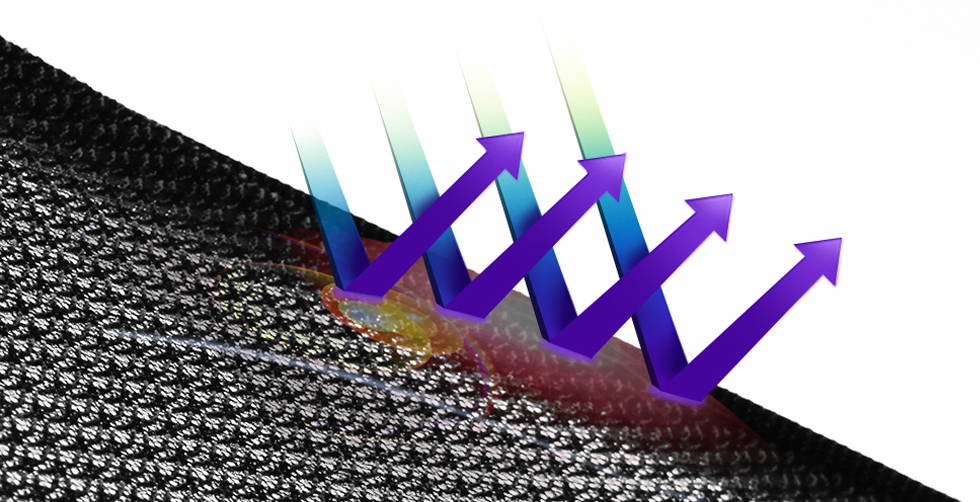 Ultraviolet rays that cause skin troubles, lower immunity, and even fatigue. For underwear worn as a countermeasure against UV rays, it is necessary to pay attention to all aspects of the condition. Zero Fit has cleared the highest standard of UPF50+ for UV protection.

Antibacterial deodorant "Polygiene®"
"Polygiene®" from Sweden. In fact, the cause of odor is not the sweat itself, but the bacteria that breed in the fibers that contain sweat. "Polygiene®" completely suppresses this occurrence with a unique technology that utilizes silver ions. The feature is that the effect lasts even after washing, and it has excellent antibacterial and deodorizing functions.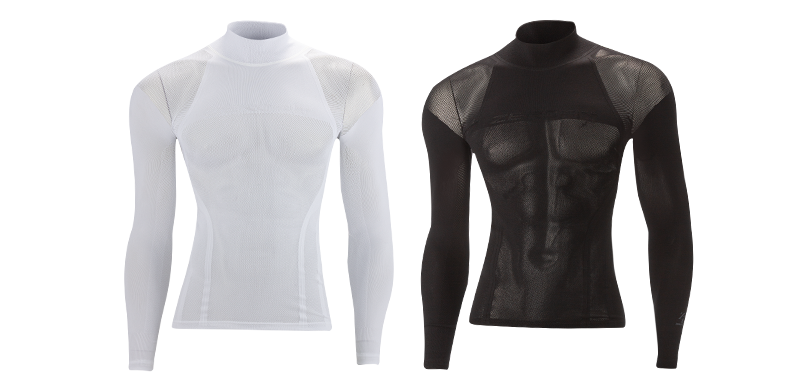 Color: White, Black Size: SM, ML, XL (unisex size)
Price: 9900 yen (tax included)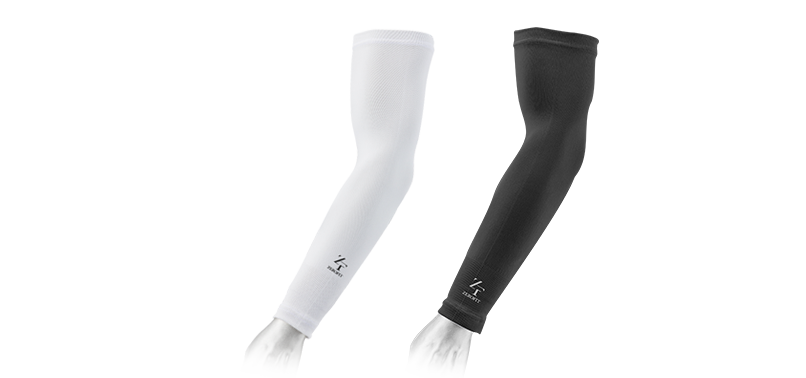 Color: White/Black Size: SM/ML (unisex size)
Price: 3850 yen (tax included)