Same as heat rub on the body
"Double loop barrel brushed" is used.
Lightweight material with high elasticity and sweat absorption is used for the arms.
It combines warmth, lightness, and ease of movement.
There are 6 types of HEATRUB.
From winter sports to everyday cold protection,
You can choose according to the scene.
Warmth on a different level

The level of warmth and texture is different compared to the products of major apparel manufacturers. Chemical fibers often irritate my skin, but this does not occur at all. However, since the price is high, I would like to use products from major apparel manufacturers for golf.
I chose wool. I think that a feeling of usual size is all right. The cuffs are short, but it's for golf, so it doesn't matter. The price may be a little high, but is it worth it? Most comfortable. Pretty warm. Excellent elasticity. Perfect.
Bought for winter golf rounds. It's not too thick, not too thin, and it's comfortable to wear. I like it.
Suppresses the raising of the chest area and increases the elasticity. By concentrating brushed fabric on the back and abdomen, we have achieved both warmth and ease of movement.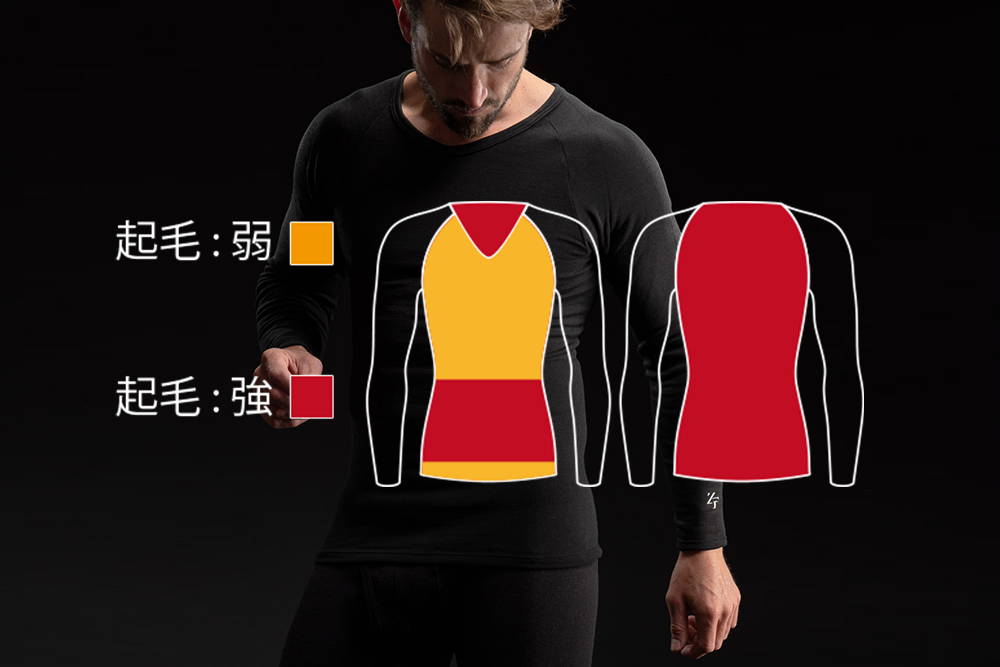 The arms are made of highly elastic, lightweight, and sweat-absorbent material. I support a comfortable performance without disturbing the movement of the arm rotation.
The brushed long pile (patented "double loop barrel brushed") generates frictional heat every time you move. A large amount of air layer prevents heat from escaping and keeps the temperature inside the garment higher.